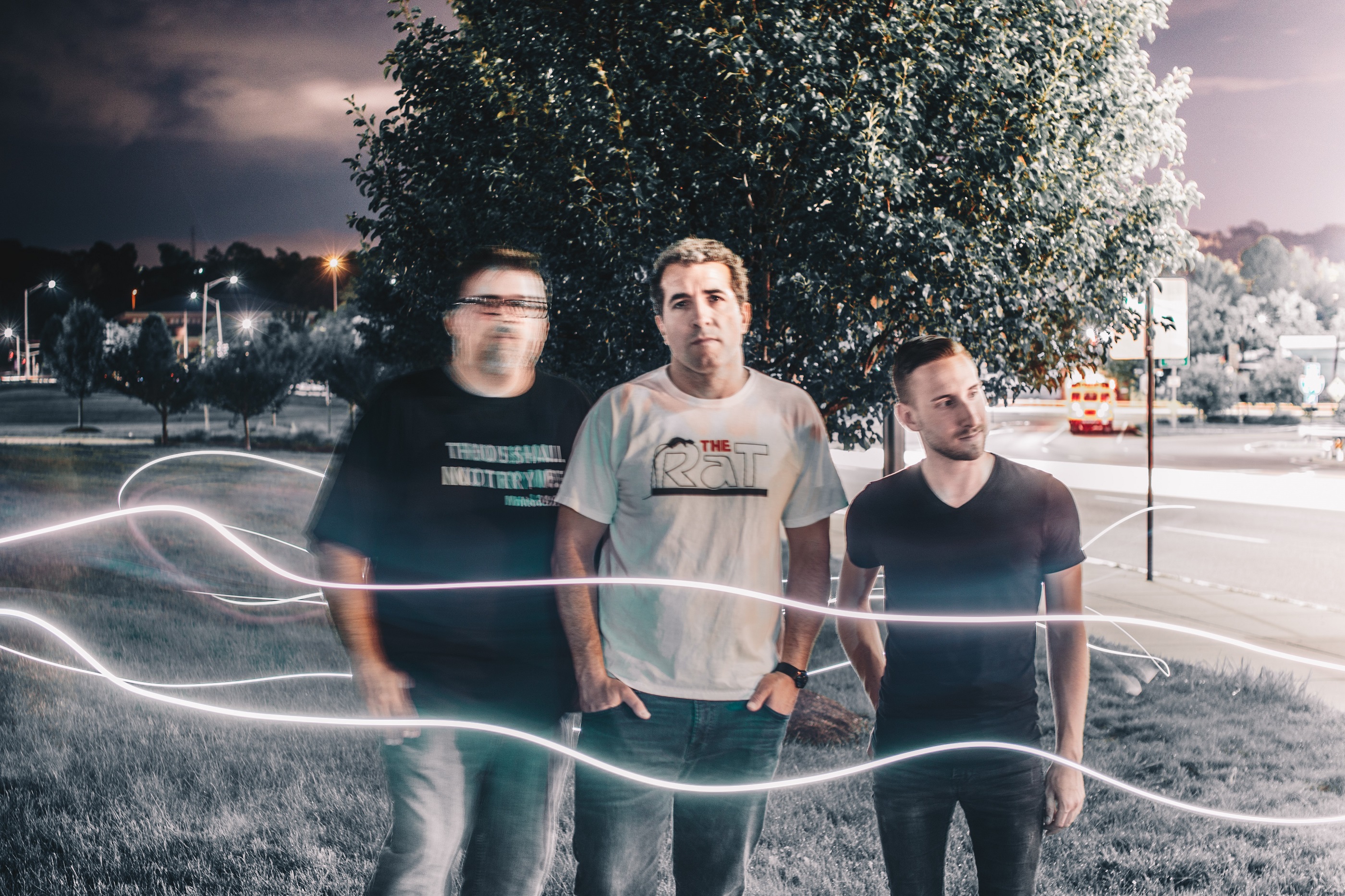 1 November 2022
For their third album, ELSEWHERE worked with producer and long-time collaborator David Minehan (Replacements, Aerosmith). LIFE…IS A FRACTION weaves together a fascinating, semi-autobiographical narrative about how our perception of time shifts as we grow older. Days, months, and years seem to speed up…until a frightening, life-changing diagnosis—and being forced to face mortality—changes everything once again. The record is based on the cancer diagnosis Aroian received several years ago which served as a defining point in his life.
LIFE…IS A FRACTION shows the band reaching a creative zenith (all in a hard-hitting 34 minutes); it's an original rock epic that shakes the foundations not only of what everyone's come to expect of the New England trio, but also of the lives of everyone who listens. Musically, it was influenced by front man Aroian's lifelong passion for Rush and particularly their 1978 classic album Hemispheres, as well as the early Genesis catalogue. After the main 10-song cycle, the album ends with ELSEWHERE's most recent singles from 2020-21, "Call You Out" and the aforementioned "The Pledge."
The band previously released two albums and EPs and are best known for their single "Don't You Believe Me Baby," a dynamic cover of a previously unrecorded early 80's Police song. That atypical release helped the band generate over half a million streams on Spotify and score a full-page story in the Boston Herald. It was followed by the "banthem" (ballad/anthem) "The Pledge," which broke important ground by tackling the often-taboo subject of Alzheimer's Disease; the song was mixed by Grammy-nominated producer Mark Needham (The Killers, Imagine Dragons, Pink, Elton John).
The LIFE…IS A FRACTION track listing is as follows:
1.) Life…is a Fraction I. Restless
2.) Life…is a Fraction II. Origin Story
3.) Life…is a Fraction III. In Search of the Unknown
4.) Life…is a Fraction IV. Rolling On
5.) Life…is a Fraction V. Diagnosis
6.) Life…is a Fraction VI. Realization
7.) Life…is a Fraction VII. Happening Now
8.) Life…is a Fraction VIII. Reflection
9.) Life…is a Fraction IX. Interlude/Transformation
10.) Life…is a Fraction X. Finale/The End of Everything
11.) Call You Out
12.) The Pledge
website
instagram
facebook
twitter
spotify