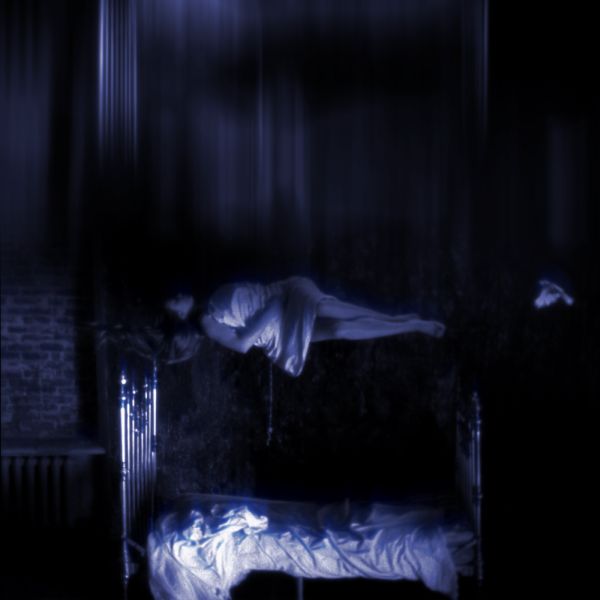 8 October 2021
Vollam – Mirror EP – Photo Credit: Gabby Espana
Vollam is a striking and engimatic new shoegaze band made up of three musicians from Dallas, Texas and featured artists from Michigan and Istanbul, Turkey.
Little is known about the band members save for the fact that they will be unveiling their captivating, and reflective to dynamic first album, Mirror, on October 15th via Somewherecold Records.
Big Takeover is deeply pleased to host the premiere of the LP in its entirety today, a week before its official release.
It's a perfect pairing of musical outfit and record label, and the resulting LP is mostly centered around the imagery found in the film Mirror by Andrei Tarkovsky.
During the 2020 quarantine, the three bandmates (who have played together in other acts) discovered they were all working on new material with similar taste. All feeling the motivation and excitement to work together again, they collaborated on the material for the following year.
Rooted in the DIY ethic and inspired by acclaimed film producers and musicians of decades prior, Mirror showcases Vollam finding a deft balance between shoegaze and ambient music, energy and tenderness, and quickly shifting dynamics and introspection.
All songs were written, recorded, and mixed by Vollam, and the record was mastered by Nolan DeBrincat.
Mirror is a thematically homogenous work while staying sonically diverse to the tastes of each member of Vollam. Maturing songwriting, increased access to sonic tools, and outside collaboration all contribute to the emotion and ideas that are reflected in Mirror.
Running a scant 5-songs long, but each a lengthy, enveloping, and transporting journey, the album commences with the dreamy and drifting, early Slowdive-like flow of "All I Ever Wanted."
It's a blissful introduction of sky-high guitar haze and languorously airy vocals, but it then slowly dawns into scouring guitar abrasion before finally resting upon a bed delicate guitar chime.
The vocally ethereal "Follow" comes next, suspended above stormy guitar-driven clouds, and moving from a gentle and unhurried pace to more pressing rhythms.
"Wool" fulminates with whipped up guitar swirl, bashed drums, crashing cymbals, and ominously whispered vocals before mellowing out for a bit in a calm lull. The respite is eventually dispelled, however, as the restless whirl of guitars returns.
Propulsive and TV static-like guitar press, a heavy bass line and drum beats, and stark spoken word mark the menacing "Bend," while vespertine "Shatter" is buoyed by extended synths dispersion and emphatic drum strikes.
Somewherecold Records Bandcamp
Somewherecold Records Website
Somewherecold Records Facebook
Somewherecold Records Twitter
Somewherecold Records Instagram