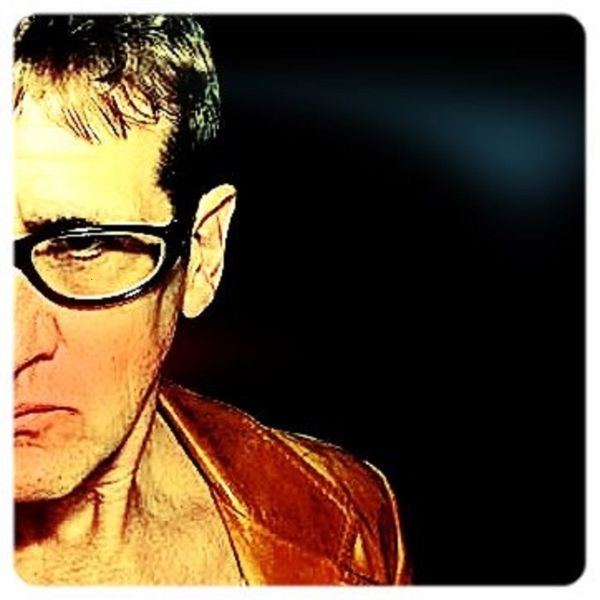 8 May 2020
Raygun Carver – Photo Credit: Deanna Taylor
Raygun Carver is the music project of Pacific Northwest-located artist Michael Soiseth. The name 'Raygun Carver' is a play on words of that of the late local author Raymond Carver, who is buried in Soiseth's hometown of Port Angeles, Washington.
As Raygun Carver, Soiseth creates downtempo music steeped in the Americana, folk, and cosmopolitan pop styles. His singer-songwriter core aesthetic echoes strains of such diverse artists as Nick Cave, Leonard Cohen, and Jeff Tweedy.
Soiseth's quietly compelling and ruminative debut album, Moon Fields Yawning, arrives on May 15th, but Big Takeover is pleased to host the LP in its entirety a week before its release.
Soiseth spent his formative years playing up and down the Pacific coast as a bass player in an assortment of bands, several of which received extensive airplay in the Northwestern region. As he grew as a performer, he also began to devote more time to writing his own music and soon released several records as Sutrobath along with co-partner Robert Wollam. The duo received much critical acclaim for their releases Spirit of the Audio and second effort Aquatica before disbanding after their last two EPs, Reptile and Coyote.
Soiseth devoted the next few years to the sport of freediving, gliding down into the dark, cold waters of the Pacific Northwest and into the soundless, weightless void where he found solace and release from his years as a struggling artist.
After seven years submerged into this watery bliss, one day he found himself alone in an empty room that had an old, beat up acoustic guitar. Picking it up he began to strum… Soon songs floated to the surface and Raygun Carver was born. The music of Moon Fields Yawning is a mirror to, and also a search for, that out-of-time freediving feeling.
Currently Raygun Carver consists of songwriter Soiseth on vocals, acoustic guitar, and harmonica, Brennan Van Blair on stand-up bass, Joe Vogel on drums, and Enoch Bowlby on lead guitar.
Moon Fields Yawning is a haunting and reflective passage of songs that are filled with Soiseth's gently yearning vocals and a host of assured, but unobtrusive instrumental arrangements. There's something quite tantalizing about the intricate interplay and movement of the instruments, with each band member carving out his own space in the fluidity of the song structure.
While singer-songwriter in nature at the core of each track, the layers of various sounds builds up each number into a more distinctive style, be it the plaintive Americana piano ballad of "Wrong Way" imbued with Soiseth's trembling vocal ache, the richly resonant Western noir of "Jesus He's Right," and the acoustic folk lament "Savage" that turns from hushed contemplation into an emotive showcase.
"Pretty Roses" hybridizes acoustic folk with piano ballad for a poignant tune that reaches "Major Tom" heights on the crestfallen chorus sections. Symphonic touches lift up the piano-based "Cowboy Song," which is more cosmopolitan pop than Country & Western in style.