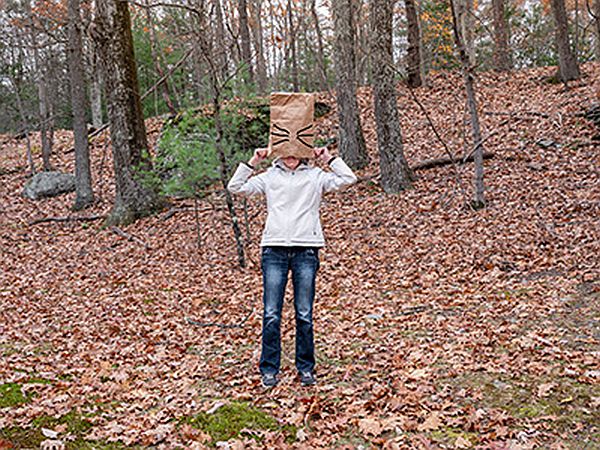 16 February 2021
Alpha Cat – Photo Credit: Phil Underdown
Alpha Cat, AKA Elizabeth McCullough, is re-releasing her outfit Alpha Cat's first full length album, 2001's Pearl Harbor, in an expanded edition as Pearl Harbor 2020, on February 17th via Aquamarine Records.
The original formative LP that blends rock, pop, blues, and folk genres and heartfelt vocals with casual aplomb, was recorded over a two-year span and produced by McCullough and Fred Smith of Television.
The reissue, which Big Takeover is highly pleased to host the premiere of today, contains the original songs, and also features two additional tracks that had been recorded and produced by McCullough at her home in the mid '90s.
Pearl Harbor 2020 is full of intensely catchy, yet crunchy indie rock, rife with intriguing production touches and perceptive and incisive lyrics delivered by McCullough in a raw, impassioned voice that appeal to listeners who like thought-provoking and spirited to reflective music.
McCullough and Alpha Cat first surfaced on the American music scene with the EP Real Boy. A friendship with Television bassist Fred Smith led to him producing a demo, which came out in 1999. Real Boy ended up on the CMJ National Top 5 Add Charts twice and went on to sit in the Top Five of hundreds of stations around the U.S. for some time, as well as spending six weeks in the national airplay charts.
When follow-up Pearl Harbor was originally released in October 2001, it was a time when the U.S. was in major turmoil and the album flew under the radar. Pearl Harbor was re-released in early 2002, and it received more airplay on college radio, and won several "Best Of The Year" awards from various prominent online reviewers.
Years after its release, McCullough moved to L.A. and on New Year's Eve 2005 she began to record her next album with drummer Jason Smith. Smith connected her to guitarist Doug Pettibone (Lucinda Williams, John Mayer), and bassist Reggie McBride (Stevie Wonder, Funkadelic).
In 2007 seven vocal and 15 instrumental tracks were completed, but for health reasons, including the loss of her voice, McCullough was unable to complete the record. She would return to seven of these recordings some 12 years later after connecting with engineer Brett (Cosmo) Thorngren, who mixed and mastered them, releasing them as the album Thatched Roof Glass House.
McCullough gives her valuable insight into the Alpha Cat entity, and also the original Pearl Harbor album:
"Let me be clear. Pearl Harbor was a collaboration. It would not be what it is without the participation of the other four members of the original band. And of course, Fred."
"The band Alpha Cat came together in a way that can really only be described as magical. Real Boy had just come out, but it needed a real band to play behind it. I met Derek first, in a singing workshop that I decided to take for really no reason at all, except I know now it was to meet him! We bonded quickly. I met Nick in an astrology class, who also happened to be a drummer, and he agreed to be in my band."
"The next step was to take out an ad in the Village Voice looking for players for a "dark pop" band. I met Lori at a dive bar in Alphabet City, and we bonded instantly. And she turned out not only to be a consummate musician in general, but a transcendent bass player, whose interpretive work on the songs on Pearl Harbor can only be described as genius."
"And last but not least, Angela answered the ad. This was a woman with a lot of experience on the road (unlike me) having been a member of the Ordinaires. She added guitar work that I can only describe as utterly unique and ahead of its time. I asked Derek… to be my back up singer, [but] he really became a co-singer, with a voice way better than mine! He added his own authentic interpretations of the songs, and when I say that I never had to tell him what to sing, that is TRUTH!"
"So with the name I originally just came up with, Alpha Cat, [became] a band that now had three women and two men, [and] the connotations became clear: obviously female empowerment, but also a valuation of the feminine side of our nature, the intuitive emotional side, over the masculine, the power and control side."
"As for the album's theme/journey, this is how I see it now…"
"What would it take for us to see that the world in which we live is a metaphor for what's going on inside of us? And that our healing, and we all in some way need it (!), requires us to look back at our past in order to heal our future?"
"The underlying premise behind the writing of the lyrics for the song "Pearl Harbor" was fairly straightforward: if Pearl Harbor was named so before it was bombed, wasn't it obvious that it was because there were actual pearls in the harbor? And by pondering this, I then posited myself the question: what would it take to get back to a place where Pearl Harbor became once again a place about treasure, rather than destruction?"
"In August of 2019, I listened to Pearl Harbor anew, as I was preparing to launch Thatched Roof Glass House, and decided it deserved another chance, and that I was going to re-release it."
It's been a long road for McCullough, but now she's back with her deeply personal reissue that looks towards the light in times of darkness, something that is dearly needed in our recent and ongoing challenging times.
Pre-Order Pearl Harbor 2020 direct at the Alpha Cat Website
Website
Aquamarine Records Website