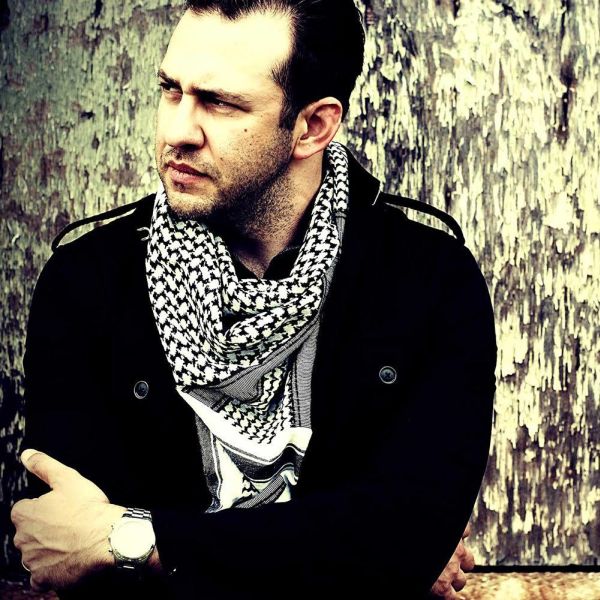 14 August 2020
John Athayde of Rotoscope – Photo Credit: Shaleigh Comerford
Founded by veteran Charlottesville, Virginia and D.C. musician John Athayde, Rotoscope's highly-anticipated LP Permanent Daylight is an exploration of electronic soundscapes centered around memorable pop hooks and melodies. Big Takeover is pleased to host the full-length in its entirety today on its release date.
The production on Permanent Daylight draws heavily from the work of Depeche Mode, Portishead, and Brian Eno —employing a modern edge that makes it captivating and relevant in its own unique way.
The album features contributions from Leyla Akdogan of L.A.'s Loch & Key, among several guest vocalists and musicians who join Athayde in a rotating cast of collaborators. The album follows Rotoscope's Clean Lines EP, which Atwood Magazine called a "magnificent encapsulation of a shattered society."
Rotoscope was started as a side project of Athayde's notable D.C. group Juniper Lane, who enjoyed several years of independent success and supported Coldplay at a stop on their massive Viva La Vida world tour. Athayde has also worked with the likes of Isaac Wardell and Josh Garrells.
Permanent Daylight was recorded over many years in various studios, including Athayde's own home studio as well as multiple locations of Ted Comerford's Low Watt Recording. Athayde spent the intervening years in bands such as Juniper Lane, Honor By August, and No Second Troy, playing up and down the East Coast and producing, mixing, and remixing in various genres.
Many of the songs on the album were initially formed in the early 2000s, and ultimately rearranged with Brian Frederick from Juniper Lane around 2004/05, with a good deal of the lyrics written by Courtney T. Brown. Rotoscope bass player Carl Raether is now in LA and plays with Max Fite and previously toured with the Real McKenzies.
"Empty Apartment" collaborators Leyla Akdogan, Beard Bates, and Ryan Dansby all went to high school with Athayde in Williamsburg, Virginia. Akdogan is now part of LA's Loch & Key, and Bates has been putting out lots of music as well in LA.
Songs were revisited and updated dramatically in 2012-2017, and a few sessions were abandoned during those years that further delayed the project. All of these years and time has finally led to the release of Permanent Daylight, which is a true snapshot of time and musical growth and Athayde's evolving identity as an artist under the Rotoscope moniker.
Permanent Daylight is a rich feast of New Wave pop, alternative rock, and electronica that will satiate the senses. The LP opens with an airily hovering instrumental, but then dives right into driving and spacey indie rocker "Reluctant Kisses."
Lead single "Clean Lines" serves up quirky electronics and shuffling beats before breaking into an anthemic sonic booster, replete with shining guitar lines that belies its downcast lyrics ("And now that you're gone / I've found it hard to carry on").
Ruminative duet "Empty Apartment" is a wistful spin, while "Everything's Alright" cycles with reverberating guitar chime and percolating electronics. "Selling Stars" pushes the electronic noise factor to the max, as well as an emotional vocal delivery, and like all the tracks on the album, the underlying song structure is well-crafted and catchy.
Website
Facebook
Twitter
Instagram
YouTube