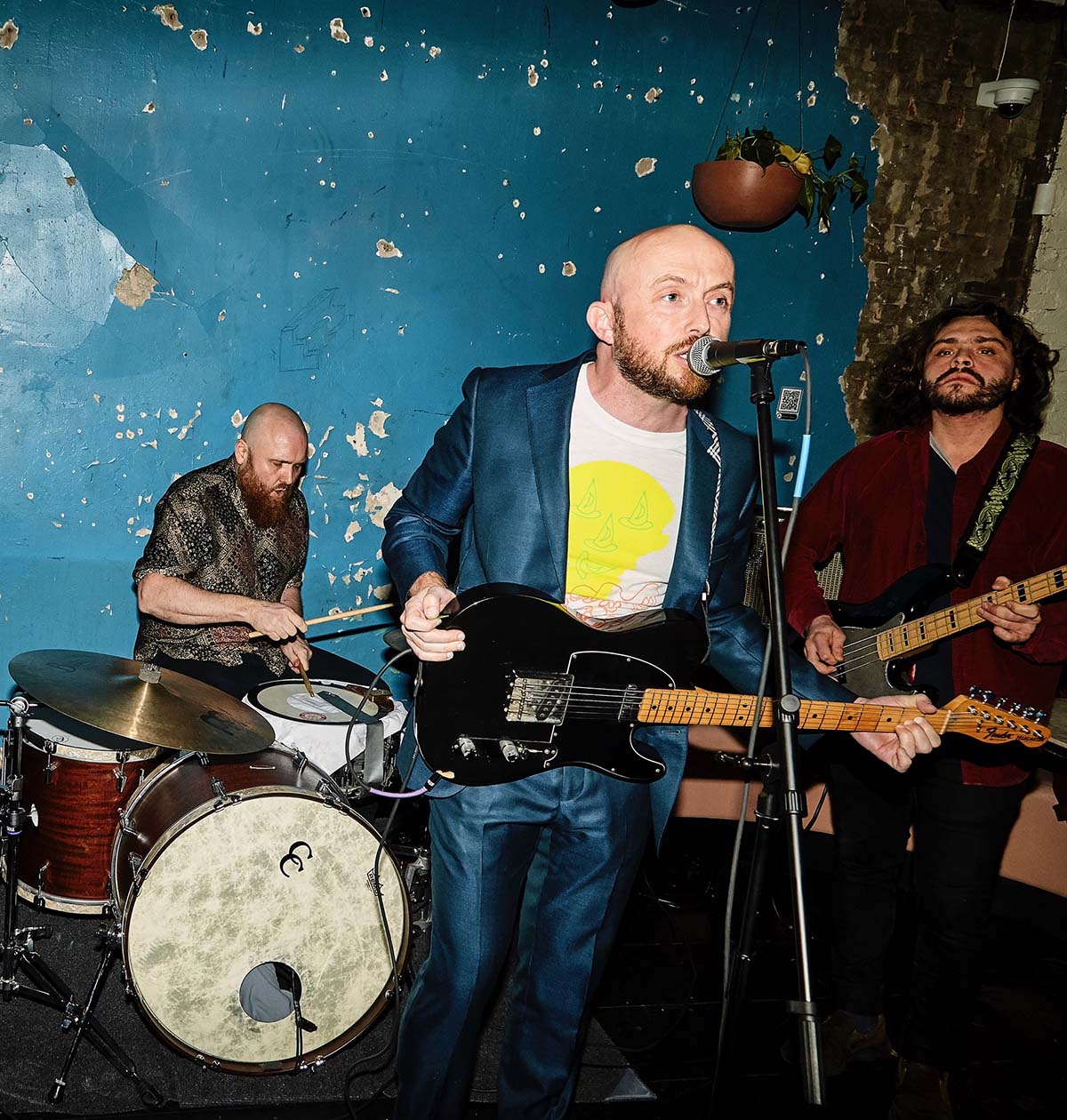 18 April 2022
Photo by Michelle LoBianco
A frequent collaborator in the Brooklyn music scene, Willis Willis is releasing his debut album Predazzled on April 22. The project explores themes of transformation with a refreshing emotional candor, mixing in elements of '90s grunge, gothic Americana, and classic alt-rock. Tom Marsh, drummer for Lana Del Rey, is featured throughout, and the project was mixed by Abe Seiferth, who has worked with Car Seat Headrest and Guerilla Toss.
Willis Willis is the new solo project from Jeremy Willis, formerly the front man for The Listeners and Cathy. Originally from New Orleans, Willis is an acclaimed painter and one of the owners of popular Williamsburg night spot, Nicky's Unisex. This new project takes his musical sensibilities in a new direction, inspired by some of his favorite indie rock outfits like King Tuff, The Lemonheads, and Spiritualized.
Willis Willis started as a project during quarantine; with the world of music completely shut down, Willis' band The Listeners broke up. Feeling inspired but unable to play live with a band, he learned bass, drum-programming, keys, and how to record from home. Creating without an audience brought fresh clarity and songs with a new depth and reach. Feeling that some live percussion would help complete the project, he enlisted Tom Marsh.
The lead single "Shaking Hands" puts words to our feelings of painful desperation and existential transformation. The haunting duet between Willis and Teddy Sinclair juxtaposes Sinclair's smoky vocals against Willis' rock sensibilities, while conjuring up gritty, unabashed rock by The Stooges, melancholic country ballads, and '90s grunge.
Jeremy on his debut album: "These songs were written and (mostly) recorded in isolation, late at night in Brooklyn at the window by the light of a red lamp. I had lost my business, some friends, my band, my mind, and my love. There was no one around: no people, no parties, no shows. Everyone was scared in their living rooms. I was looking at the wreckage of the past, full of dread for the world ahead. But the songs were coming fast. I was dancing. I was singing loudly to everyone, and no one at all. I soon got back some of what I had lost. I took the songs I had recorded to some talented people I am lucky enough to know and we made this record. The songs are desperate, full of longing and loss, but also pretty fucking fun, and joyful more than anything else."
Tickets are available for Willis Willis' release show at Union Pool in Brooklyn on Tuesday, May 3.