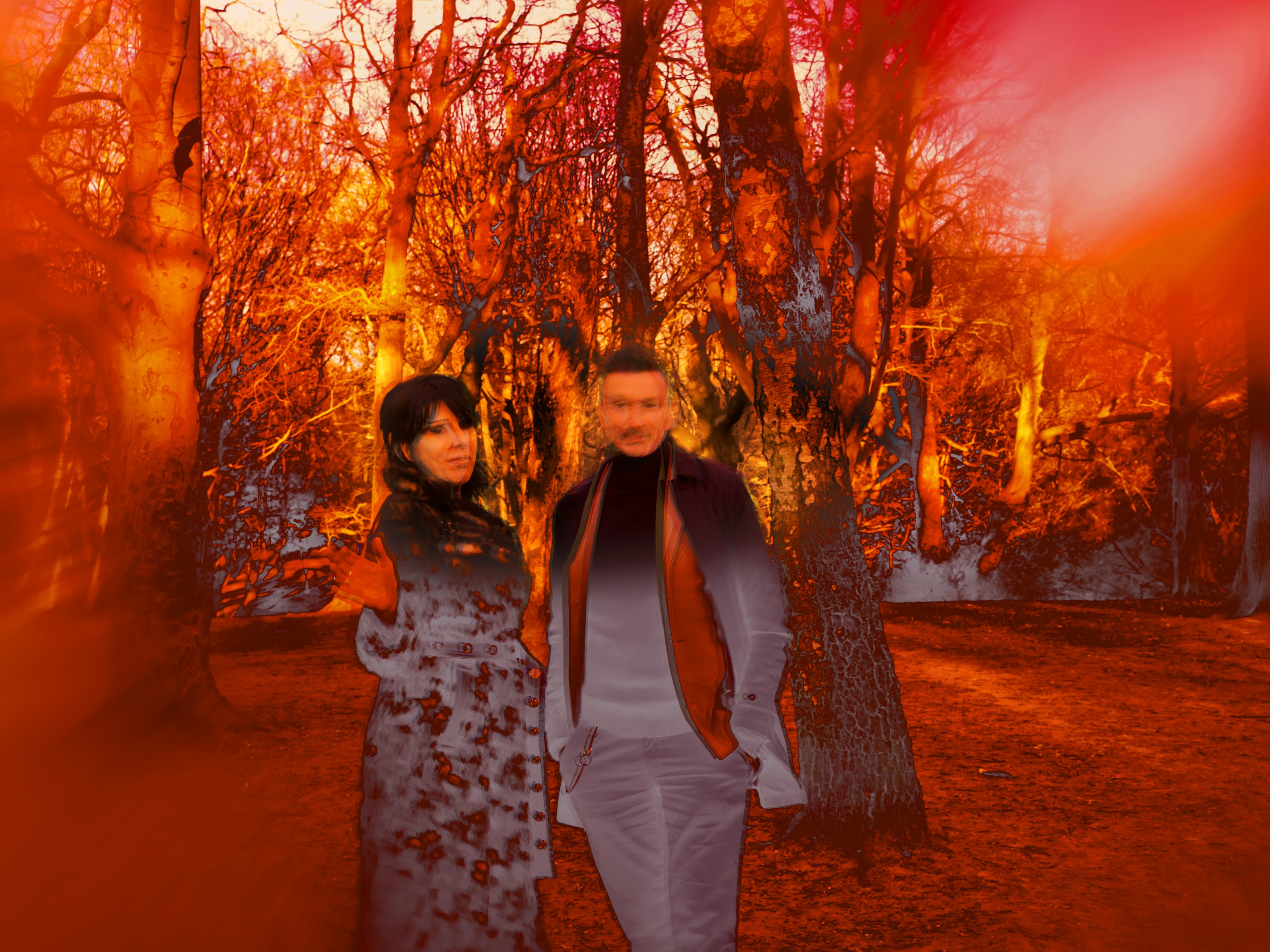 28 July 2022
Dreamlike and Hallucinogenic, A hazy luminosity billows from every pore of Breathless' forthcoming album See Those Colours Fly. Echoed by the album's disarmingly beautiful sleeve image, by artist Jay Cloth.
The music of Dream-Pop Melancholics, Breathless has never been the sort to be hurried – after all, See Those Colours Fly, mixed by Kramer, is only their third new release this century. But while progress on the group's eighth album was unavoidably delayed by a stroke of cruel misfortune – not to mention the realities of the global pandemic – the finished work is one of their finest, brimming with melody, transfigured by its long period of gestation and the changes fate imposed on their creative process.
"Three days before we were due to go into the studio and record the first track, 'We Should Go Driving', our drummer, Tristram, was involved in a serious car accident," says bassist Ari Neufeld. "He was in a coma, and we didn't know if he was going to live or die. We were all really shaken by the experience but decided to carry on writing and rehearsing the other songs for the album, as we had no idea what the outcome would be."
A founder member, one of only two drummers to play with the group since they formed, Tristram Latimer Sayer's absence from See Those Colours Fly marks a profound break in tradition for Breathless. But the path they were compelled to take, helped shape their new album's bold sound, with its floating layers and ghostly drones, like fragments of half remembered dreams, all adding to its huge sense of space. Rhythms on the album take the form of drum parts programmed by Ari who jokes that she was "forced" into the role. "Luckily, I like simple, 'Moe Tucker' drums," she adds. "I wasn't trying to do anything complicated."
One of the most potent elements of the album comes from outside of the core trio. Breathless first collaborated with Kramer – the New York polymath behind such legendary underground groups as Bongwater, B.A.L.L., Shockabilly and Dogwater, and whose production work has proved an essential component within works by artists like Galaxie 500, Low and Royal Trux – a decade ago, when he mixed three tracks from Green To Blue. "It turned out brilliantly," says Ari, "so we decided to take a leap of faith and trust him to mix the whole album." "It was like he could see inside my head, and he could hear how, if I had the technical ability, I would make the album sound. It's like he has super-powers! He has this very specific reverb sound that makes things sound like they're swimming, makes them sound so much bigger, and affects the space in which they're floating. He opens everything out and makes it sound very three dimensional."
The album is, Ari says, "so large-sounding, it's astonishing to me." But See Those Colours Fly is also an album of contrasts, an album of perfect tiny details stitched to create the bigger picture, its resounding, melancholic tapestry anchored by expert songcraft. It is, as Kramer says, excruciatingly beautiful. Let it massage your soul.
WEBSITE
FACEBOOK
INSTAGRAM
TWITTER