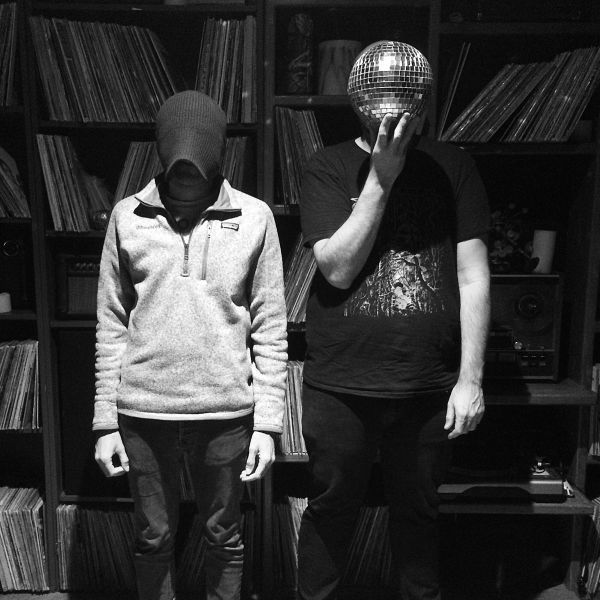 11 June 2021
Sky Is Alright – Photo Credit: Tony Spica
London- and Los Angeles-located shoegaze outfit Sky is Alright will be releasing their debut self-titled album on June 25th via Somewherecold Records.
The band is comprised of members of Signal Hill and The Littlest Viking, both of which paved the way for LA's post-rock and math-rock scenes from the early 2000s.
Sky is Alright began in 2018 when London-based Rishi Neal Arora began writing a handful of songs as a way to escape the growing despair of the world around him. A batch of songs were fully written, but they were missing a percussive foundation. Arora's long-time high school friend, LA-residing Chris Gregory, provided the drumming backbone that the tracks needed.
The two worked on demos remotely via email for 2 years, before finally meeting up in LA. They rehearsed only once and recorded all 8 songs on Sky Is Alright at Red Gate Recorders in Eagle Rock, California, from February 21st to 24th of last year. The LP was mixed by Tony Spica, and mastered by Dax Liniere.
Big Takeover is pleased to host the premiere of the album in full today, a whole 2 weeks before it officially launches in the public sphere.
Softly emanating ethereal vocals rest atop a foundation of distorted guitars and heavy drums. The balance between breathy vocals and weighty and restless instrumentation remains a distinctive characteristic of the band's style.
Their influences include various '90s acts such as The Smashing Pumpkins, Slowdive, Mineral, and the American Analog Set.
The band members claim that their inspiration also comes from various characters in history: the astronomer Carl Sagan, the Bauhaus visual artist László Moholy-Nagy, and the avant-garde pianist Erik Satie.
Dynamic lead single "Mistress Pessimist" is a scintillating dream-rock grind of gritty, yet sparking guitar riffs and sighing vocal flow. A steadily smacked drum beat is accented by cymbals crash, while the guitars restlessly propel the song forward.
The title track is just a notch calmer, but still swirls with fiery guitar jags and active drum 'n' cymbals acrobatics. "Crimson Sunset" chugs with ponderous instrumental determination, while the airy vocals add a contrasting lighter touch.
"Indigo Moon" begins with a reflective lull, but soon sweeps up with choppy cymbals hits, a swaying drum-led pace, and winding guitar line. Hushed vocals are both longing and meditative. A languorous silkiness floats through "Push Down Turn" that alternates between languidly floating verses and eclatant guitar-driven chorus sections.
Plucky "Catacombs" features burning guitar lines, lots of cymbals shimmer, a punchy drum beat, and as always, gentle, velvety vocals. Ruminative "Last Bus Home" spirals inward in all aspects, with nostalgic lyrics and emotions of lost love/missed connections imbuing the whole song with a lamenting wistfulness.
Last track "Sun Falls Down" is a stripped down alt-folk number with two mellifluous and chiming acoustic guitar lines and tenderly murmured vocals.
Arora comments in illuminating detail about the creation of the album, revealing, "The song "Sky is Alright" was the first song written by the band. And the band was named after the song (we love the way the phrase sounds, and how the meaning can be taken various ways, depending on the day). The song is about a secluded beach in Greece that my wife and I visit every year. I suppose I was just daydreaming about that scene."
"There is a duality within the band: [me] Rishi and Chris, London and LA, loud instrumentation and soft vocals. Visually it's the two sisters on the cover, and the pink and mint combination. There is optimism in songs like "Sky is Alright", though it is balanced by the undeniable melancholy of songs like "Push Down Turn" and "Last Bus Home". Even though we say the sky is alright, the "alright" leaves it open to interpretation: it can refer to grey days one day, and sunsets the next."
"The order of the tracks on the album actually reflects the order in which the songs were written and completed. It just so happened that they flowed well together in that order. "Sun Falls Down" was written as an afterthought (a sort of epilogue, which a friend correctly called it), just a couple short weeks before going into the studio."
"I know the record doesn't sound like him at all, but I have been heavily influenced by Erik Satie (I'm listening to him right now). His work, his life, and the time period fascinates me. The song "Catacombs" references him: he plays this kind of gatekeeper figure in the track."
"Most of the songs were written in 2017/2018. Because I'm in London and Chris is in LA, it took a while to plan the recording session. I wanted to record everything in LA (mostly for sentimental reasons – being from Southern California, and spending much of my formative years there). We eventually scheduled the studio session for 21-24 February, 2020. Which ended up being super lucky, as we finished tracking just before global lockdown."
"Because there was so much time in between writing the songs and recording them, we actually ended up recording 2 rounds of demos for most of the songs. We spent a while fine-tuning details. We're hoping to release some sort of demo album in the future."
"All the songs were written remotely: I would write the guitar, vocals and bass parts. And would then send them over to Chris who would add drums. It was like that through the entire process – only using email and Slack to communicate (no phone or video calls). Then when we met up for the recording session in 2020, we rehearsed everything once the night before going into the studio. It's crazy to think that we only played these songs basically one time through in the same room together. And because of the pandemic and travel restrictions, we have not yet been able to schedule any in-person rehearsal sessions or shows. But we will very soon!"
"The world is becoming increasingly unstable, and as a result life feels more and more like a struggle. The record was born out of that context. The songs escape the present, reminisce about the past, and dream of some alternate time and place where everything is more calm, more human. Pulling in sonic references from the '90s, and visual references from the '20s, helps convey this idea of escaping the present in search of a time when human interaction was more real."
Sky is Alright is being pressed on beautiful white vinyl limited to 200 copies. Fifty limited CDs in sleeves to match the vinyl release will also be printed, and, digital downloads are available via Bandcamp.
Pre-order Sky Is Alright at Sky Is Alright's Bandcamp
and Somewherecold Records' Bandcamp
SKY IS ALRIGHT
Facebook
Twitter
Instagram
Spotify
SOMEWHERECOLD RECORDS
Facebook
Twitter
Instagram