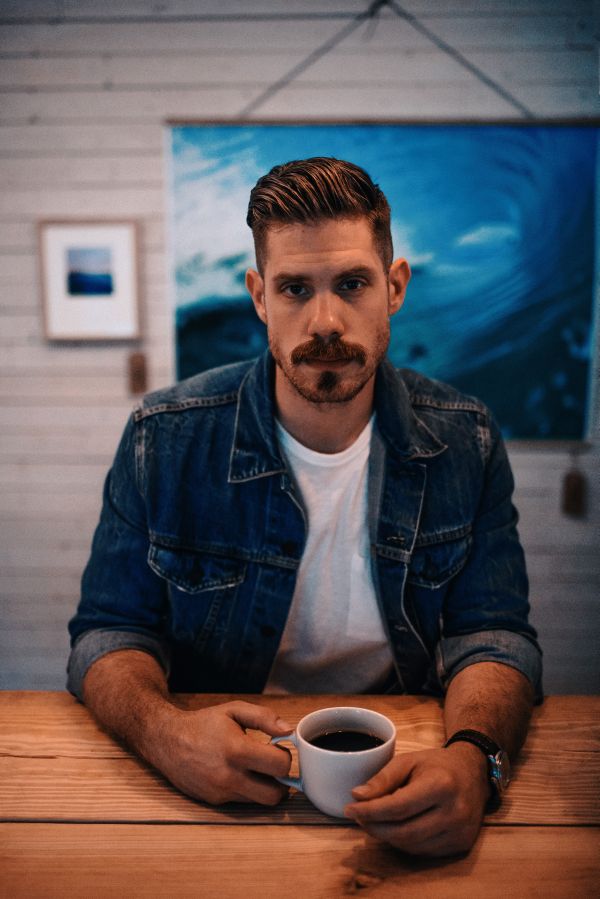 12 July 2019
Michael Paul Lawson – Photo courtesy of Michael Paul Lawson
Virginia-based singer-songwriter Michael Paul Lawson crafts dark and atmospheric Americana that challenges the usual 'country' tropes. His urgent and earnest new album, Some Fights You Never Win, is remarkably mature for a debut artist, navigating the subject matter of family, regret, and internal power struggles with wit and worldly panache.
Lawson describes himself as "a disciplined artist with a punch-clock work ethic," and it's clear that these are carefully wrought songs from a person who deeply appreciates the art of songwriting. He carefully chooses his words and delivers convincing performances of them, eliciting a sound that falls somewhere between the deeply felt prose of Jason Isbell and the wry, poetic flair of Father John Misty.
The Big Takeover is extremely pleased to be hosting Lawson's album in its entirety on the day of its release, July 12th. Some Fights You Never Win was recorded in Austin where Lawson spent childhood summers visiting his father. This was also the scene of a violent altercation between the two that fractured their relationship.
Tapping into those deep-seated feelings helped Lawson unearth the emotive vein he needed to express, creating a vibe in the studio that felt strangely in step with the material he had written months prior.
From the reflective and plaintive opener and title track to the slow burner "Wolf by the Tail", the organ-tinged lament "Outside the Walls", and brisk "Riverman", Lawson steeps his potent lyrics with strong and engaging narratives, heartfelt emotions, and a direct, yet yearning vocal tone.
Brimming with vibrant to contemplative instrumentation that complements his unfolding thoughts and stories, Some Fights You Never Win is fraught with real life relationships and issues, but also of hard-won wisdom, and a shining light of hope and understanding.
Some Fights You Never Win is out now on all platforms.
Album Release Show on July 19th at Goode Theatre in Norfolk, VA – with Brackish Water Jamboree and Saw Black. Tickets HERE
Website
Facebook
Twitter
Instagram
Spotify