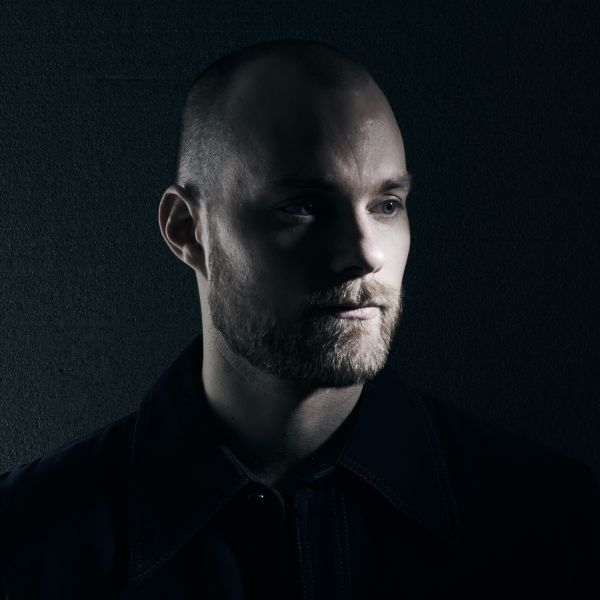 3 September 2021
Ásgeir – Photo Credit: Jonatan Gretarsson
Following the release of last year's lauded Bury The Moon album and successful world tour, Ásgeir is returning with his remarkable new EP, The Sky Is Painted Gray Today.
Big Takeover is pleased to host the premiere of the poignant, reflective, and gently compelling EP in its entirety on the day of its official release via One Little Independent Records.
The EP's four textured original tracks, which have been long gestating, were recorded for the most part in 2019 in Hljodriti and have been tweaked over the last few months.
They mark something of a return to the artist's deep roots, working once again with his father on their poetic Icelandic lyrics, as well as enlisting the likes of John Grant and Pétur Ben for the translations — a writing relationship that worked to great effect on his debut.
The collection encompasses Ásgeir's signature emotive delivery, delicate yet expansive folk, and intricate guitars. A more stripped-back approach was taken when putting these compositions together, with a focus put on his singular vocal and the dexterous strumming of layered, warm acoustics.
There's an understated potency to tracks like "Sister" and "On The Edge", a sense that even in their simplicity, we are in the presence of a master craftsman, humbly, at his best.It also includes the miraculous story "Sunday Drive", a lyrical retelling of a car accident Ásgeir experienced in his youth.
Ásgeir's debut album Dýrð í dauðaþögn was released in 2012 and was the best-selling debut record ever in Iceland — in 2014 he released In The Silence, the English-language version. He followed this with the introspective, emotive folktronica of Afterglow in 2017 and last year's exceptional Bury The Moon.
The Sky Is Painted Gray Today will also be available on a very limited run of neon orange vinyl.
Ásgeir generously provided insightful details about his new EP, going over the record as a whole and singling out each track:
"All of these songs were recorded in Hljodriti studios. Produced by me and Kiddi(Guðmundur Kristinn Jonsson) and Petur Ben on "Sister" and "Sunday Drive.""
"We were deciding what to do with these acoustic songs that were almost finished and we felt like it would be better to release them sooner rather then later. So we decided to put them all on this EP, as a bridge between the latest album, Bury The Moon, and the next LP that will hopefully come out next year."
"On the Edge"
"The song was written a long time ago but it never had any lyrics to it until I decided it was time to finish it. So I went to my long time collaborator, my father, I told him what I felt the song should be about and got him to write some words to the music. The song describes a man who is somewhere far away from his lover and his struggles to find the best gift to bring back home to her. This was a song that me and Kiddi(the producer) kind of finished recording before my latest album, Bury the moon, but it didn't fit on the album. We always knew we liked the song and that it should be released at some point, and this EP was the perfect way to do it."
"Sunday Drive"
""Sunday Drive" was written about a car accident I had when I was 7 years old. Every Sunday me and my family used to drive on top of a mountain close to the town where we lived and then get out of the car, walk around and enjoy the view. On the day of the accident my older sister was allowed to go out and take pictures on a new camera that my mom and dad had recently bought but they didn't trust me with it since I was so young so I got upset and stayed in the car while they went out to take pictures. When I was in the car I started playing with the gear shift and handbrake and suddenly the car started moving. It flew down the hill and flipped around a few times and was completely destroyed when it stopped. I crawled out pretty much uninjured, only needing four stitches on my head. Kiddi(the producer) actually had the idea of writing lyrics about this after I told him the story and me and Pétur Ben who I've been working on lyrics with recently wrote it together."
"Sister"
"The lyrics for Sister was originally written by my father in icelandic. Instead of writing sister he wrote it out to a made up person, Signý(english translation approximately – Sandy), When I started translating the lyrics I felt weird singing Signý so I wrote sister instead. I then finished the English lyrics with my friend Pétur but we didn't actually translate the words but rather used the same idea. It's simply about someone who is comforting his sister. We had originally recorded another version of the song which had a bigger arrangement, but one day when I was with Pétur working on the lyrics we started playing the song on two guitars, I played my part and he added another guitar part and it sounded great. And it felt like the song flowed more naturally with a smaller arrangement. So we recorded that version and that's the one we released."
"The Sky is Painted Gray Today"
"This is a song that we also recorded before my latest album, Bury the Moon but it didn't fit the album. I recorded most of the guitars in a summer house that I went to for a few weeks when I was writing for that album. We recorded another version of this song early this year, It was slower and darker, but we felt that the first one was better."
"The Icelandic lyrics were written by my father Einar Georg Einarsson and they were translated into english mostly by me but Petur Ben helped me as well. The lyric paints a picture of an old man looking over the ocean in stormy weather, seeing a boat struggling to stay afloat. The boat is a metaphor for himself and the waves of the ocean represent his life."