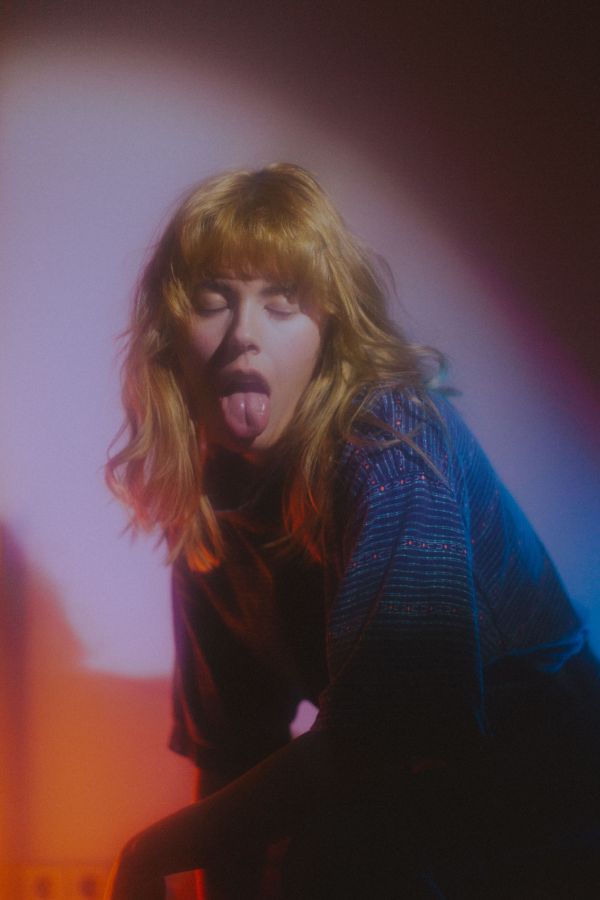 3 September 2021
THALA – Photo Credit: Celeste Call
Dreamy indie pop singer-songwriter THALA returns with her newest single 'contradictions' which finds her picking up where she last left off with the lead single release of "diditagain" from her highly anticipated debut album, adolescence.
The LP is coming out September 17th via Born Losers Records (US) and Duchess Box Records (EU).
The German talent further hones her craft on this new tune, expanding upon the ethereal shoegaze dreamscapes that she has become known for internationally.
Big Takeover is pleased to host the premiere of the beautifully moody "contradictions" that, true to its title, lyrically contemplates the uncertain psyche.
The enchanting track sweeps by on a delightful run of fluid guitar chime, wavering synth notes, briskly strummed guitar, and THALA's richly dulcet vocals that gently swoop and dive amid the percolating sonics.
THALA sheds some light on the number, commenting on its important message: ""contradictions" is a song that I needed to write. It's like a message to myself, and to everyone who feels as if they've failed, and I guess especially during these times people have felt like that all the time – me included. I just want them to stop for a second, like, turn around and see what they have accomplished instead of what they haven't."
PRE ORDER VINYL – North America at Born Losers Records' Website
PRE ORDER VINYL – world HERE
Instagram
Facebook
Bandcamp
Spotify