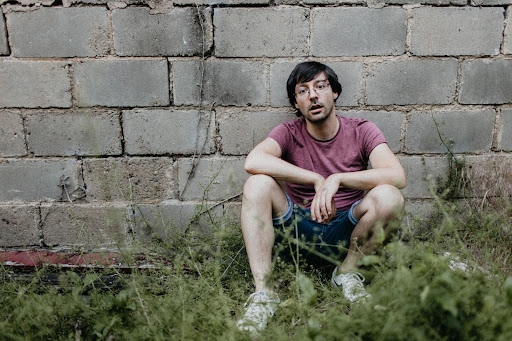 7 October 2022
Big Takeover is excited to present the debut album by Choice Words, cleverly entitled "…um". The album takes influence from 1970s Elvis Costello power-pop along with the hard-hitting 90s alternative rock of Superchunk and Superdrag. Recorded at Del's new home in Pittsburgh, Pennsylvania, "…um" showcases Del's knack for crafting an earworm of a tune, while at the same time, capturing the raucous energy expected of a punk scene veteran.
A veteran of the Chicago punk scene, Zachary "Del" Weinberg learned at least one thing from that: how to write a great pop song. Del, the brains behind Choice Words, constructs catchy, three-chord guitar riffs made interesting by his hammering drums, biting lyrics, and wall-of-sound recording style.
Choice Words pays homage to Del's teenage years, where he grew up in Toledo, Ohio, in the shadow of Detroit's garage rock revival. Stuffing seven tracks into seventeen minutes, however, "…um" never strays too far from Del's background as the former drummer of 2010s Chicago DIY punk staples Cloud Mouth and Scoundrel.
The album kicks off with the high-energy track "Wednesday", with all the high-energy you could ask for. Another notable track is "The Way That You Do", featuring driving guitars and drums while Del's vocals take the wheel. Previously released as a single, "Talk Myself Out Of Love" truly has that Costello-feel with an electric organ adding sonic layers to the upbeat tune. The album concludes with "If You Don't Know By Now", featuring lyrics such as "I got nothing left". Showcasing a stance on ignorance even when laying it all out on the table.
"This album is a reflection of mistakes Del has made throughout his romantic relationships. Now in his thirties, he finds himself acknowledging the moments in his teens and twenties when he could have treated people better. Like many youngins, he didn't always handle breakups in the most upright way—a theme woven throughout these seven songs. In his recordings, Del ignores the traditional "clean sound" and instead zeroes in on building energy, layering instruments to construct a vibe evocative of a live show." – Zachary "Del" Weinberg