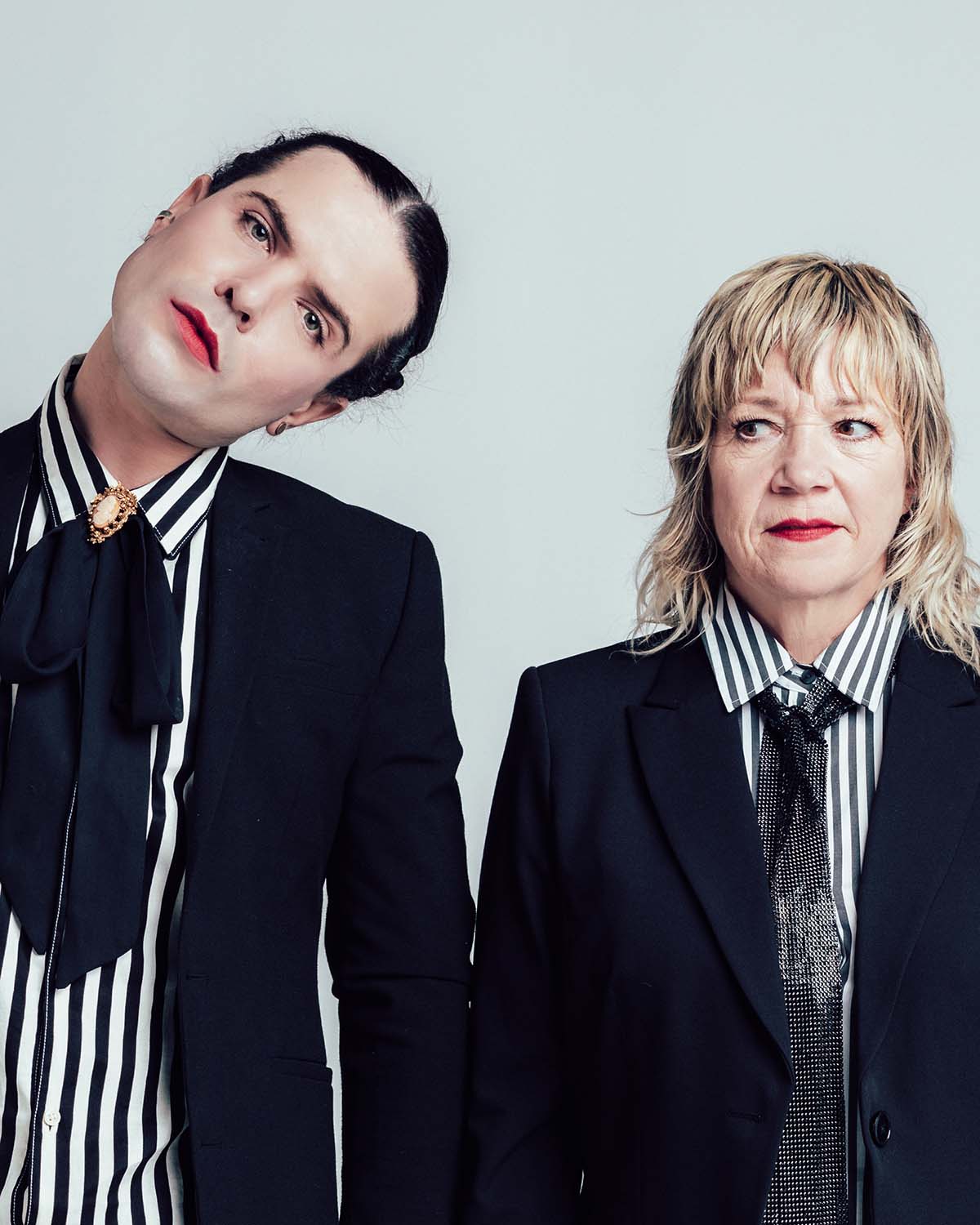 20 April 2022
Photo credit: Nick Kiefer
The Asbury Park-based songwriting team of former Psychic TV bassist Alice Genese and Shaune Pony Heath, who operate as Ov Stars, are releasing their debut, Tuesdays. The five-song EP was produced, engineered and mixed by Jeff Berner, another alumnus of Psychic TV, at Studio G Brooklyn and Palace Of Sports. Tuesdays will be released as a download and on streaming platforms April 23, with a limited edition colored vinyl coming later in the year.
Through an introduction by Alice's brother, the pair began a friendship which grew over the years. Both being musicians, they soon began writing songs together and found a musical kinship.
"The album is titled 'Tuesdays' because that is the day we set aside to work together weekly. We began writing prior to the pandemic and continued throughout it and in early 2020 decided it was time to record. Tuesdays is the result of that time spent together."
When the time came to find a producer for this record Alice suggested friend and former Psychic TV band mate Berner. Jeff is a producer as well as a multi-instrumentalist who works out of Studio G in Brooklyn.
Alice provided lead and backing vocals while Pony contributed lead and backing vocals and piano. They were joined by Berner on multiple instruments and drummers John Weingarten (Psychic TV, Naam), Randy Schrager (Jesse Malin, Scissor Sisters, Psychic TV touring drummer), and Richard Salino (Psychic TV live sound engineer).
Facebook: @ovstarsband
Instagram: @ovstarsband
YouTube: @ovstarsband
Streaming links:
https://ovstars.hearnow.com
https://ovstars.bandcamp.com