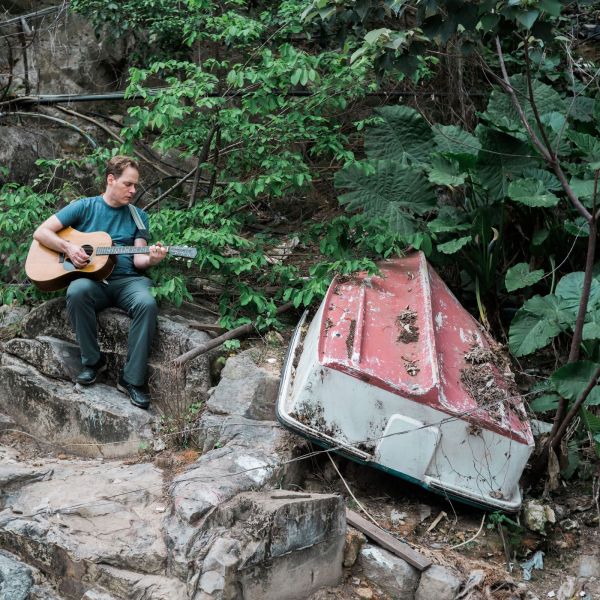 11 May 2020
Todd Warner Moore – Photo courtesy of Todd Warner Moore
Kansas-originating, but now Hong Kong-based acoustic folk artist Todd Warner Moore recently released Overnight Flight, his sixth full-length album. This is the sixth long-player from this prolific singer-songwriter since 2018!
Over the course of his career, Moore has covered various stylistic ground, including folk, '60s psychedelia, Americana, '70s soft pop, and Latin music. He's performed in several bands, including Acoustic Juice and the Budapest-based Tea Thieves.
Starting in 2018, Moore dropped a string of albums, all of differing music genres, but all acoustic in nature.
Overnight Flight is comprised of 7 vocal-focused tracks and 2 instrumentals; all reflective and perceptive compositions that muse on human connection and the challenges we face these days living on an over-populated and increasingly polluted planet.
Joy and regret are evoked in equal measure on warm and exploratory numbers that are fleshed out by several contributing musicians.
On the album, Moore (vocals, acoustic guitar) is joined by Leah Hart (background vocals), Nicole Stella (background vocals), Michael Kentish (background vocals), Roberto Diana (electric guitar, steel guitar), William Stewart (violin, viola), Horacio Valdivieso (acoustic guitar, electric guitar, steel guitar), Daniel González (cello), and Issar Schulman (double bass), depending on the song.
Overnight Flight is rich, welcoming, and insightful; a rewarding album to savor and to think about long after listening to it.
Website
Twitter
Instagram
Spotify