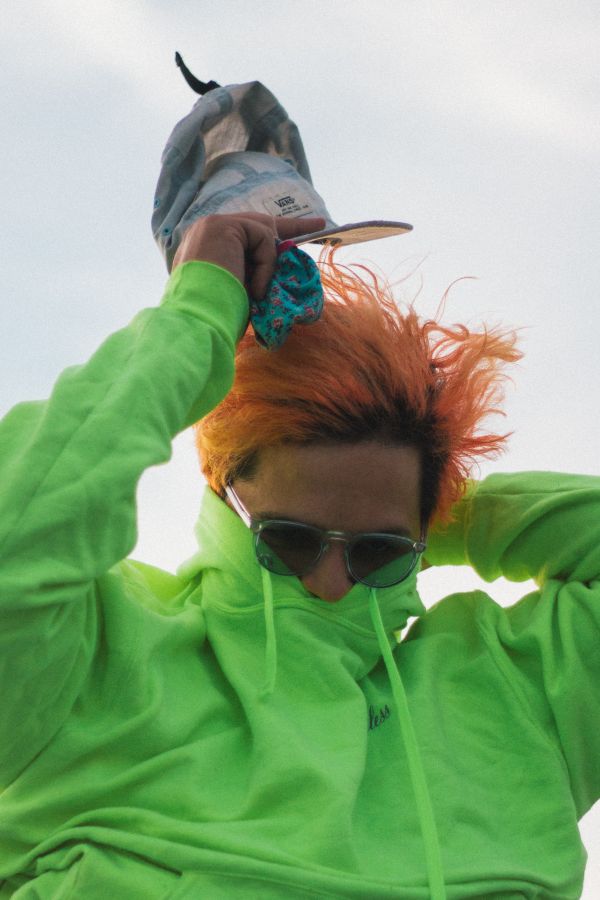 11 May 2020
Nacho Cano of Harmless – Photo Credit: Olivia Joy
Nacho Cano, aka Harmless, has been on the mend. After years spent honing his brand of sunny indie-pop, first under the moniker Twin Cabins, and lately as Harmless, he was struck by a drunk driver while biking to work. The 2017 accident left him confined to a hospital bed, but it also served as the catalyst for an artistic shift.
During his recovery, Cano filled his days with the soft sounds of a borrowed Teenage Engineering Op-1 synth, crafting smooth, R&B-leaning dream-pop that was a far cry from the guitar heavy compositions he made as Twin Cabins.
Condiciones, the resulting 2019 EP, is a lush dreamscape of pulsing house beats and warbled synths, interspersed with field recordings from his time in the hospital. It's a portrait of healing, and a sonic makeover that's led to new creative pastures.
Big Takeover is deeply pleased to drop the news about "Notice Me," his first single of 2020, Harmless continues to flex his evolving production chops. Nostalgic synthesizers bend like light refracted through a prism, providing a warm embrace for Cano's emotional falsetto.
"I wanted to write a song about the general feeling of longing, as well as finding the right person to love," explains Cano, discussing the song and reflecting on days spent in quarantine immediately after getting engaged. It's a crystallized snapshot of intimate reflection, and another immaculate single from one of LA's most promising new voices.