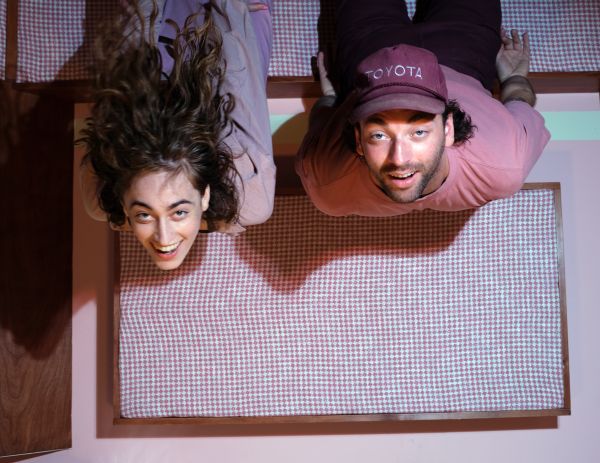 21 July 2021
Harry the Nightgown – Photo Credit: Shay Myerson
Spencer Hartling and Sami Perez make for an impressive team, crafting left of center indie that is packed to the brim with surprises, oddball production, and undeniable hooks. The two cut their teeth as engineers and producers, working in San Francisco's legendary Tiny Telephone, where a string of late-night sessions yielded the material that became Harry the Nightgown.
Their 2020 debut with Topshelf Records established the band as an unpredictable force to reckon with, songs like "Ping Pong" and "Pill Poppin Therapist" working their way into the furthest recesses of your mind, their interlocking melodies and unplaceable sonic elements hard to forget.
Now, the two have relocated to Los Angeles, built their own studio, and signed to Dangerbird Records.
Their first contribution to the label's Microdose Series is "If You Were Wrong", a quirky pop song full of disintegrating synths, jangly acoustic guitar, and bit crushed drum samples. Perez and Hartling trade off vocal duties, his baritone providing a perfect foil to her delicate harmonies.
It's a tender song, written about their own tenuous romance, and they explain, "There's something funny about tracking your ex partner when they're singing something that they've really been meaning to tell you… I think the song itself sounds kind of romantic but it's pretty brutal lyrically."
It comes paired with an incredible, medieval-themed music video that features a sprawling dinner party, and an eventual trial by combat, when Perez falls in love with the Queen.
Check out the video below, and stay tuned for more from this exciting group.