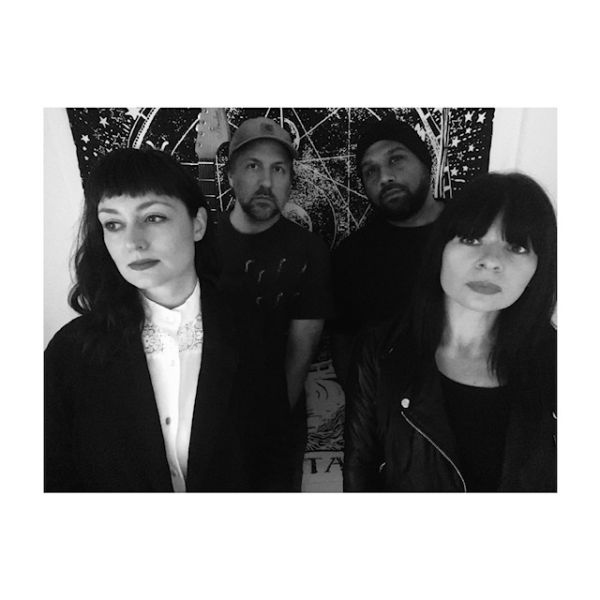 23 August 2021
Pale Dian – Photo Credit: Pale Dian
Austin, Texas-based music group Pale Dian formed in 2015 and released their critically acclaimed and fan raved debut album, Narrow Birth, in 2016 via Manifesto Records.
Blurring the boundaries between dark post-punk and ethereal shoegaze, their starkly atmospheric and otherworldly sound has been described as "nightmare pop."
With influences ranging from Cocteau Twins to Roy Orbison, the pulsing rhythms and swirling sounds reflect deep emotional experience and dream-state subconsciousness.
Pale Dian toured extensively throughout the US and South America in support of Narrow Birth, and their next album is highly anticipated – and in the works.
The outfit's current lineup is composed of Ruth Ellen Smith (vocals, synth), Derek Kutzer (guitar), Misti Hamrick (bass), and Neil Durr (percussion, drum machine).
Their latest transfixing single, "Emily," was just unveiled this past Friday, August 20th, via Mr. Pink Records.
"Emily" is a striking number that mixes Gothic-inspired darkwave and heavenly ethereal subgenres, rife with chiming guitars, shadowy base line, sweeping synths, sharp drum beats, and Smith's Liz Fraser-like alluring siren call.