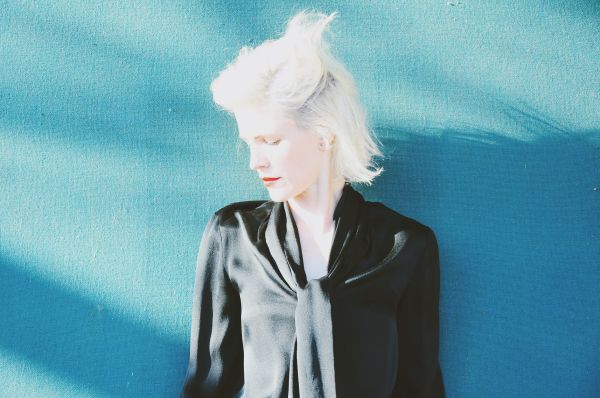 28 April 2021
Jen Furches – Photo Credit: Mia Kirby
Jen Furches has been kicking around the California music scene for years now, moonlighting as a member of Cass McCombs' band, Seawolf, and more.
After a several-year hiatus to focus on motherhood, Furches is back with her first music under the name Spring Summer. "Oh Brother" is her second single for Dangerbird Records, whose Microdose series has been highlighting new talent in the greater Los Angeles area for the last several years.
The track is a stunning piece of indie folk that invokes comparisons to Weyes Blood, Faye Webster, and other nostalgia-tinged singer-songwriters.
Inspired by a batch of old demos she uncovered from her cousin Jason Schwartzman, Furches built out the song with co-producer Jarvis Taveniere of Woods, and the end result is as magnificent as this team of collaborators would suggest.
Wavering keyboard notes and melancholic strings unfold over a jangly acoustic guitar line, with Furches' achingly wistful voice front and center, and dashes of Mellotron making appearances as the song richly blooms.
The accompanying music video was inspired by a loose idea she had of forming a band of vampires, and is brought to life by Roman Coppola in a surreal collage of stop motion and animated cut-outs.
The otherworldly sounds that sparkle across the song are further teased out by this hallucinatory video. Furches explains, "I had this vague idea of forming a band of vampires but Roman really took it to another level! He has really enjoyed teaching our kids animation over this last year and wanted to do something using cutouts and stop-frame."
"Originally the idea was relatively simple and the plan was to enlist the kids' help (and our pet cat!) but I'm so happy with how beautifully complicated it became! It was so much work and would not have been possible without our animator/designer Sean Henry and our amazing team [of] Chris, Julia, and *Morga*n at The Directors Bureau."
Her contribution to the Dangerbird series comes ahead of a full length debut, currently in production with Jenny Lee Lindberg of WARPAINT.
"Oh Brother" is preceded by the track "Bow Your Head," and if the two singles are any indication, Spring Summer has a blossoming future ahead.
Facebook
Instagram
Twitter
Website