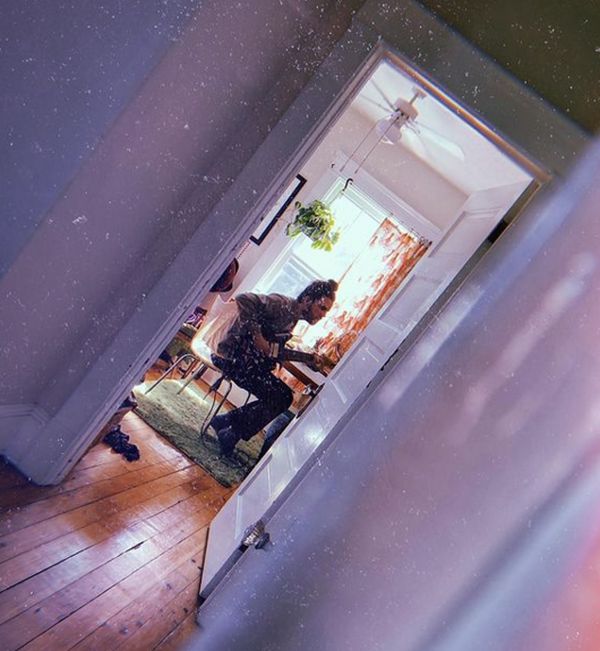 27 July 2021
Skylar Keffer of Orefice Roth – Photo Credit: Skylar Keffer
Gathered from various cities and townships in Northeast Ohio, Orefice Roth is a vessel and mode of collaboration for songwriter Skylar Keffer.
"I'd Do Anything for You" is the first single off of Oreifce Roth's debut EP, Please Protect Me, which arrives on August 13th.
Heedfully self-described as, "Midwestern high-lonesome" music, Orefice Roth takes variations on the singer-songwriter trope and filters and then reconstitutes it through the creative channels of longtime collaborators Mike Abaddini, Dizzy Simmons, and Lip Jaworski, as well as a rotating cast of musicians from all over the United States.
Please Protect Me is a series of songs that lyrically address relationships, both interpersonal and with the self. Musically, the record seeks to combine fragments of genres into its own amalgamated fingerprint of '90s experimental folk, art-rock, and conceptually constructed pieces made to lift the lyrical themes to greater and more expansive heights.
Keffer started by playing, recording, and touring with a slew of Midwestern indie acts, while in private, dedicating his life to the craft of writing, recording, and producing his own music.
Keffer, as Orefice Roth, has and continues to collaborate with cult hero and lap steel master Mike Brenner (Songs: Ohia, Magnolia Electric Co., Wild Pink), worked with multi-instrumentalist and audio engineer Nick Kinsey (Kevin Morby, Waxahatchee, Elvis Perkins) and mastering engineer Bob Weston (Chicago Mastering Service, Shellac, Mission of Burma), and on Please Protect Me worked with audio engineer (Horse Jumper of Love) and owner of Big Nice Studio, Bradford Kreiger.
New single "I'd Do Anything for You" is out now and Keffer goes into the details of the track, commenting,
"The song lyrically starts from sweet and misguided views on love and evolves to a more disconnected, oblique, and dissociative place by the end."
""I took on this song by looking at it as a creative writing prompt. I maintain great respect for lyrical tradition, but reject reverence in search of new trajectories and fresh ways of talking about the repetition of our unique, but also largely shared experience."
Stream "I'd Do Anything for You" at Spotify