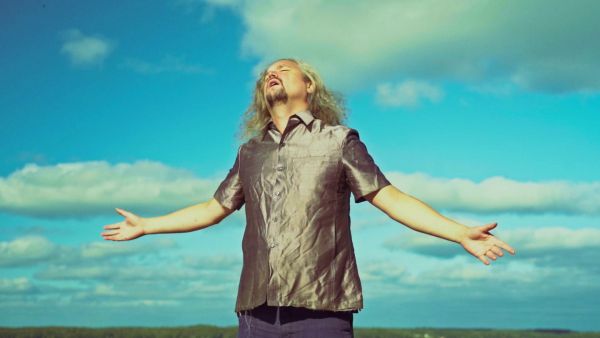 19 October 2021
Pennies By The Pound – Photo Credit: Sam Gurung
Earlier this year, we introduced you to a superb Helsinki-based prog rock trio called Pennies By The Pound and. After a well-deserved summer, during which they regrouped in order to plan for and shoot the video we present today, they are back with new vigor and an inspiring and professionally done clip for the stunning track 'The Waters'.
Does the new video remind us how great and free-spirited summer can be? Yes it certainly does. Inspiring sights and sounds for any time of the year, 'The Waters' is a great sonic cleansing experience and invigorating shot of fresh air and a modern representation of the best elements of British progressive rock as presented over the decades. Classic bands like Marillion and Jethro Tull come to mind.
Pennies by the Pound was formed in 2016 by Johannes Susitaival as a solo project, but quickly became a three-piece with musicians from his past bands. Vesa Ranta is on lead guitar and rhythm guitar, while Tomi Laaksonen plays bass guitar.
Pennies By The Pound unique sound blends '80s prog rock and '90s-early '00s alternative rock. Heavily guitar-driven with a touch of keyboards, they love big choruses, guitar and keyboard solos, bridges and grandiose arrangements. Their latest album as a whole is definitely on par with anything released at the high water mark of early 80s neo-prog. 'The Waters' is an intense and moving that, in archetypal neo-progressive style, builds through multiple sections as Susitaival proves his super-powers as both a vocalist and a lyricist.
The band's latest album 'Heat Death of the Universe', released via the Lilith label, was mastered by Ride frontman Mark Gardener at his OX4Sound Studio in Oxford, this long-player was produced, recorded and mixed by Rauli 'Rake' Eskolin, a well achieved Finnish producer who boasts over a dozen No. 1 records in Finland in the past 20 years.
"The Waters' is actually one of the first songs I wrote for the band, but it took a while to take shape and thus, didn't originally end up on our debut EP. But that is a good thing as we managed to make the song a whole lot better for the album! It's an exploration of some of the generally unnamed, but powerful feelings evoked by certain things in nature and certain types of landscapes. I grew up and spent all of my childhood summers at the lakeshore, and the hundreds of lakes in Finland are quite a mysterious thing for me even to the present day," says Johannes Susitaival.
"We had all sorts of grandiose plans for making a big video earlier (with a different crew and director) in time for the album release, but the pandemic ruined all of that. After some pondering, I contacted Martin Brown (an old bandmate of mine, and I knew he'd been doing things with film of late) in the hope that he would be able to do something on a smaller scale. We managed to put together something that could be shot without a large production, but still looks pretty epic! We were certainly helped by the magnificent – while a bit too hot – weather this summer."
While still in a punk rock band, Johannes began exploring quite different musical avenues, which led to Pennies By The Pound's self-produced 'Bloodshed and the Blinding Sunlight' EP in 2018. After several years of searching, they found their ideal producer and began recording demos in 2019 for this album. Due to the pandemic, they were only able to record these tracks in autumn of 2020.
On October 29, the 'Heat Death of the Universe' LP will be released on limited edition pink vinyl. Digitally, it is out now, available across the usual platforms, including Apple Music and Spotify. The album can be ordered directly from the band, both as digital download and on vinyl, via Bandcamp.
VIDEO CREDITS
Written and directed by Martin Brown and Johannes Susitaival
Camera – Martin Brown and Sam Gurung
Editing – Martin Brown
Post-production – Sam Gurung
ALBUM CREDITS
Johannes Susitaival – vocals, drums, keyboards, rhythm guitar
Vesa Ranta – lead guitar, rhythm guitar
Tomi Laaksonen – bass guitar
Rauli Eskolin – additional keyboards, background vocals on track 6
Alexander Meaney – additional lead guitar on track 5
Kaisa Ranta – additional vocals on tracks 3 and 7, background vocals on track 6
All songs written by Johannes Susitaival, except for track 5 written by Johannes Susitaival and Mikko Maksimainen
All arrangements by Pennies by the Pound and Rauli Eskolin
Produced, recorded and mixed by Rauli "Rake" Eskolin
Recorded at E-Studio, Sipoo, Finland and Soundtrack Studio, Porvoo, Finland
Mastered by Mark Gardener in OX4 Sound Studio near Oxford
Enjoy their full album, which is a stunner, as well as the album's first single 'Indigo Screams':
Pennies By The Pound
Facebook
Bandcamp
Instagram
Twitter
SoundCloud
Spotify
Apple Music