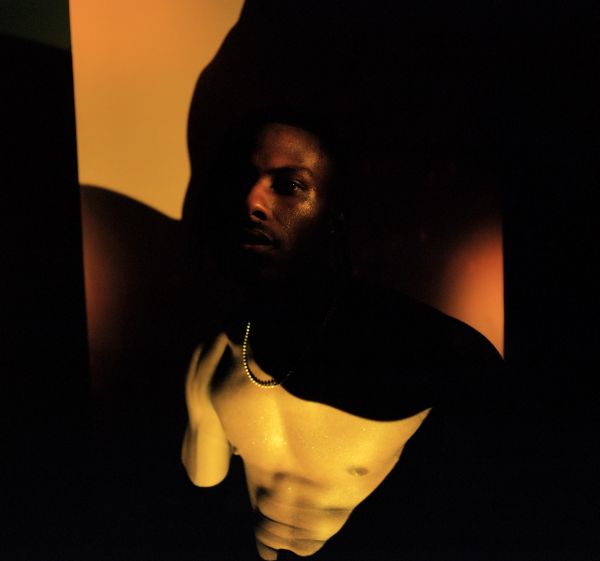 22 June 2021
Don Lifted – Photo Credit: Catherine Elizabeth Patton
Despite having a catalog of multiple albums and mixtapes under his belt, Don Lifted has remained one of Memphis' best kept secrets.
In addition to the steady stream of records he's been churning out since 2013, Lawrence Matthews has also been a rising star in the fine art world, gaining recognition for his paintings and photography. His deep involvement in his community led him to become the program director of the recently renamed Tone, a local non-profit empowering black youth and providing them the support and structure to excel in the arts.
It's a stunning amount of productivity for any person, and after juggling so much for so many years, Matthews was ready to take a step back from the Don Lifted project. In 2019, he resolved to give it one last shot, booking tour dates in major cities on each coast and putting together a stunning live show incorporating art installations and detailed lighting.
His homecoming show caught the attention of Oxford label Fat Possum Records, and what began as a final tour started to look like the first of many.
Matthews' new single "Golden (The Wait)" featuring MadameFraankie, captures the energy and validation he felt after struggling for so long to make an impact with his music, and finally finding a path forward.
It's a refinement of the sound Matthews has been working on over his vast discography, a blend of wide open rhythms and emotive guitars, dripping in reverb and moody ambiance. His deep voice cuts through the mix, sitting on top of this tapestry of sounds and invoking a sense of awe.
It's similar to his single from earlier this year, the gorgeous "Lost in Orion." Both songs come with incredible visual accompaniments, pulling from Matthews background in fine art to create powerful depictions of blackness, sexuality, and pain.
The "Golden (The Wait)" visual finds him coated in glitter, riding a horse, and sprawled out in yellow light. It's Matthews in his idealized form, simply golden…
Both singles seem to be hinting at a larger project this year, but for the time being, fans of the genre-bending artist have plenty to dig into.
Purchase/Stream "Golden (The Wait)" HERE