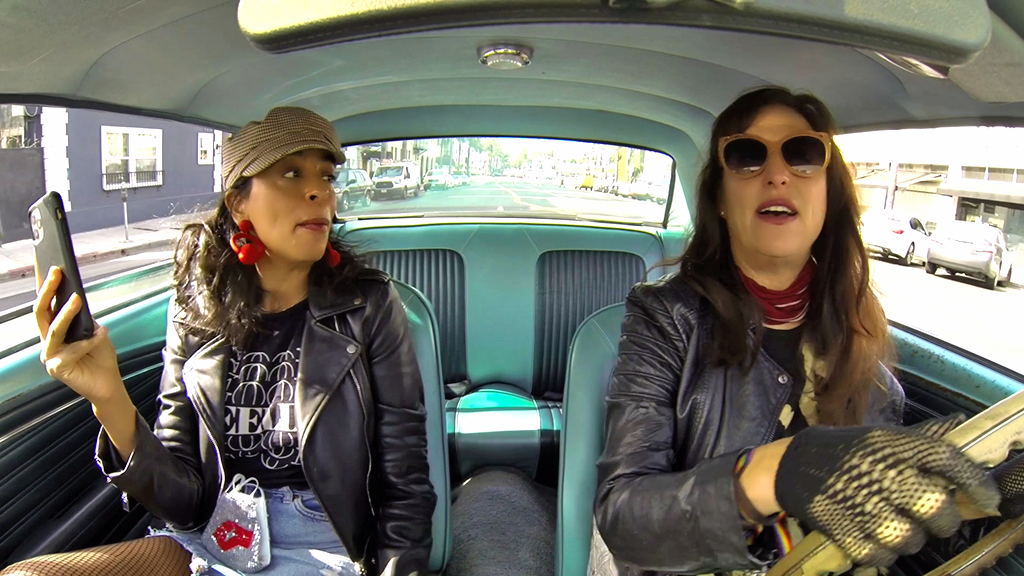 10 February 2021
Nathalie Lubensky and Ronna Reason – Photo courtesy of Tiger Eyes Media
"Panic Town" is the debut single from Ronna Reason (Pay The Man, Ms .45, Skokie Girls). A fun homage to early '80s electro/punk mashups, it features contributions from Annabella Lwin (Bow Wow Wow) and DJ Z-Trip.
The forthcoming EP was produced by Dave Trumfio (Mekons, Pulsars) and is the first release on his new Damaged Disco label.
The "Panic Town" video tips its hat to Malcolm McLaren's 1982 hit "Buffalo Gals" while remaining firmly in the present with images of rioting, homelessness, and political and social unrest. Ronna enlisted Eric Zimmerman to direct – a friend from the ;80s Chicago punk scene who went on to create highly influential videos for Nine Inch Nails, Soundgarden, and scores of other alternative acts.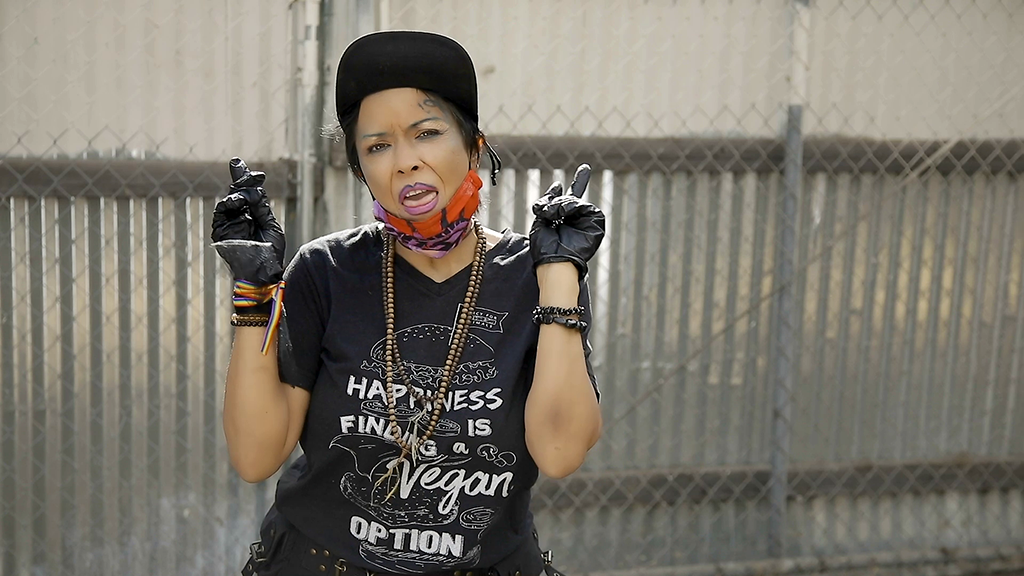 Annabella Lwin – Photo courtesy of Tiger Eyes Media
The song and video were both inspired in part by Ronna's experiences living in London in the early '80s. She first discovered the music of Annabella and Bow Wow Wow while clubbing and shopping on Portobello Road and Kensington Market, where the punk, goth, and new wave scenes were thriving.
A chance meeting years later opened the door for a future collaboration, coming full circle with Annabella's guest appearance on "Panic Town."
The Ronna Reason EP comes out March 19 and is available now at Bandcamp as a pre-order.