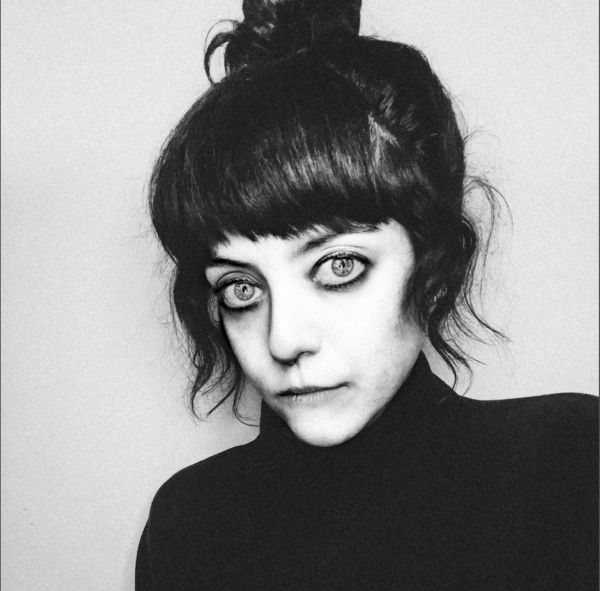 7 December 2021
AMMO – Photo Credit: AMMO
It was earlier this year that we first heard about the ethereal nugaze artist known simply as AMMO.
Debuting with her first single 'Rose + Crown' and B-side 'Total Recall', we noted the pronounced level of "melancholic escapist dreamery" embodied within her music. This synopsis holds just as true with respect to her second single, which we present you today.
Once again creating a wave of sonic storm-clouds, AMMO dishes up' A Cold War City' – not only is this title catchy and evocative, but this song is also noteworthy on its own merits. Brooding and hypnotic, one cannot help but succumb to the dark allure of this enthralling track. It won't be long before it officially releases this coming Friday via California-based Mourning Sun Records.
""A Cold War City" is an exploration of human memory and its fickle nature. We rewrite details of past experience over and over until eventually a fiction replaces our recollection. We are the authors of our own memoirs which are under constant revision," says AMMO.
Co-produced and recorded with Alex Posell, former Black Flamingo bandmate, who also contributes drums and percussion, this single was mixed and mastered by Robert Duncan IV at Mourning Sun Records in Los Angeles.
Currently based between Los Angeles and New York City, AMMO's distillate aesthetic can be described as otherworldly ethereal shoegaze, driven by the pulse of primordial percussive rhythms that provide a backdrop for haunting vocals and lush, atmospheric guitar lines. Siouxsie and the Banshees, Rudimentary Peni, Dead Can Dance, Cranes, Cocteau Twins and Enya act as the influential foundation, supporting the lens through which AMMO channels her art.
AMMO's world is enveloped in a number of music, photography and film projects. Her band Brass Box released their full-length LP 'The Cathedral' in 2019. Past music projects include Black Flamingo, Darklands, and Tête. Her music has been said to "shackle the living or free the dead…" by creating mystical magnetic soundscapes – "the kind of music that should soundtrack a sand-dune-to-shoreline road movie by David Lynch".
A rock and roll photographer, musician, and songwriter, AMMO spent her youth ditching school to delve through record store bins and scour the LA music and art scene in hopes of running into like-minds.
Pushing boundaries and challenging the status quo is a constant in her life. She has produced a feature film, co-founded PLAG Presents, a platform for women musicians and the LGBTQ community voices to be heard. Her storied history in shooting fashion editorials and directing short films and music videos has allowed her to achieve a deeper connection with her listeners. These artistic mediums empower her exploration of illusive and melancholic topics, offering listeners an emotional and visceral experience by creating a dialogue between the imagined and physical.
As of December 10, 'A Cold War City' will be available across online stores and streaming platforms, including Spotify and Apple Music. For those who know about the larger revenue cut that Bandcamp offers to its artists and therefore wish to support artists there, the single is already available for order there at Bandcamp
CREDITS
Written and performed by AMMO
Drums and percussion by Alex Posell
Produced by AMMO and Alex Posell
Mixed and mastered by Robert Duncan IV
Released by Mourning Sun Records
Recorded in Los Angeles, CA
Your necessary reference points for AMMO's aforementioned debut single:
AMMO
Website
Bandcamp
Facebook
Twitter
SoundCloud
Instagram
YouTube
Spotify