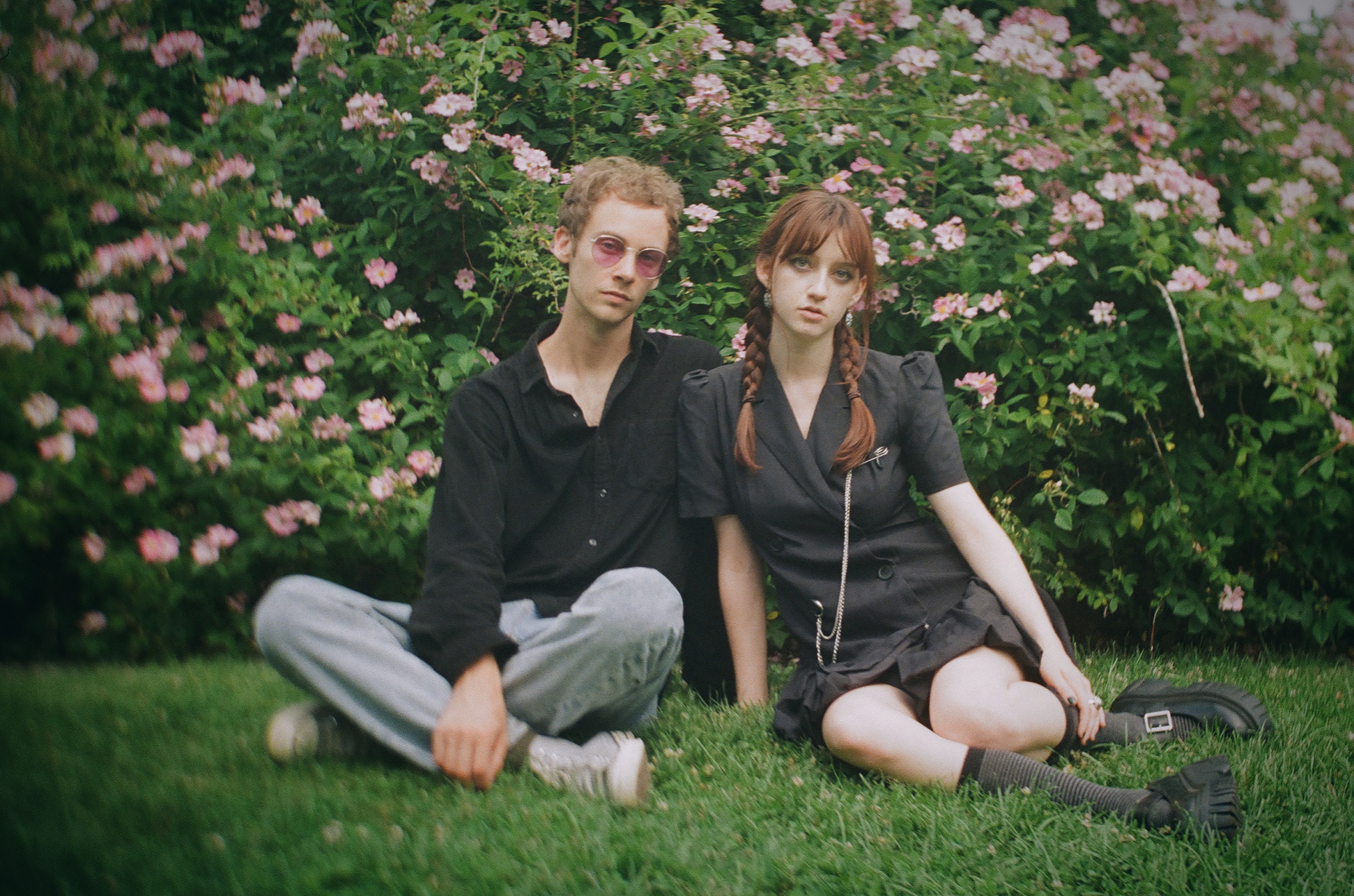 14 November 2022
Little Fuss is an indie rock, art-pop band based in New England. "A Modern Olympia" is their fourth single to be released off of their debut album, Girls At Parties. The record will be a nine-chapter concept album, filled with cinematic songs about nine different girls in social settings, all dealing with their own feelings and circumstances. The songs are mostly based on the experiences of Olive Martinez at a number of different parties over the course of two years in which she grew and changed, feeling like a different girl in every scenario.
"A Modern Olympia," released on November 16, is the only song not directly based on the band's personal experiences. Instead, it tells the story of a girl stuck in a frame on the wall at the party. It is about a painting… inspired by a painting… inspired by another painting, etc. The song is named after Paul Cezanne's "A Modern Olympia," which was inspired by a rich history of many paintings depicting the goddess Venus lying down nude. The most famous is Venus of Urbino ("You used to be Venus, lying on the bed, oil on canvas"). But Paul Cezanne decided to paint the women as a prostitute instead of a goddess ("who even cares if you had lain in the godforsaken bed where they painted you"). This shocked his audience and led to negative backlash from critics who thought the painting was scandalous.
"When I read this, I thought about the woman in the painting," says Olive, "sure, it is only a fictional woman made of nothing but pigmented brushstrokes… but her story was alarmingly relatable, both in the wide scope of women's history and in the personal life of every woman." In history, the female image has been put on the pedestal of goddess status while also being reduced to that of slave and whore. Females as a whole have experienced drastic ups and downs (mostly downs) depending on the time period and culture into which they were born. "Basically women are needed for life, but men in power don't want to give them control, so they're exploited instead."
To Little Fuss, the figure in this painting reflects the millennium-old dilemma of virgin vs whore. This dilemma was formulated throughout the span of history alongside the formation of the sexist male gaze. Girls are raised to be desirable to men – watching movies and seeing social media posts that show women as objects, only to be knocked down and slut shamed the second they actually express a hint of sexuality – and there is not much in between. So, a woman going from praised goddess to criticized "slut" all because a man drew her that way, though a piece of artistic fantasy, is a metaphorically accurate depiction of most girls who grow up in this society. That forced loss of innocence due to generations of psychological brainwashing and forced labeling as virgin or slut is what this song is about.
Sonically, this song draws nostalgically from the likes of Kate Bush, whose vibrant palette of synths and drum machines added to her overall celebration of all things feminine and literary. Her songs about gothic novels and videos spent dancing freely in a forest landscape are heightened by the sonic coloring of her production. Little Fuss wanted to do something similar with "A Modern Olympia," while maintaining their overall indie-rock sound.
Along with their past singles, "A Modern Olympia," can be streamed and downloaded on digital platforms worldwide. You can keep up with Little Fuss – a pair of shy creatives hoping to "take introverted perspectives and write songs that make them loud enough to hear" – by following them on Instagram, YouTube, and TikTok at @LittleFussBand.
instagram
twitter
facebook
tiktok