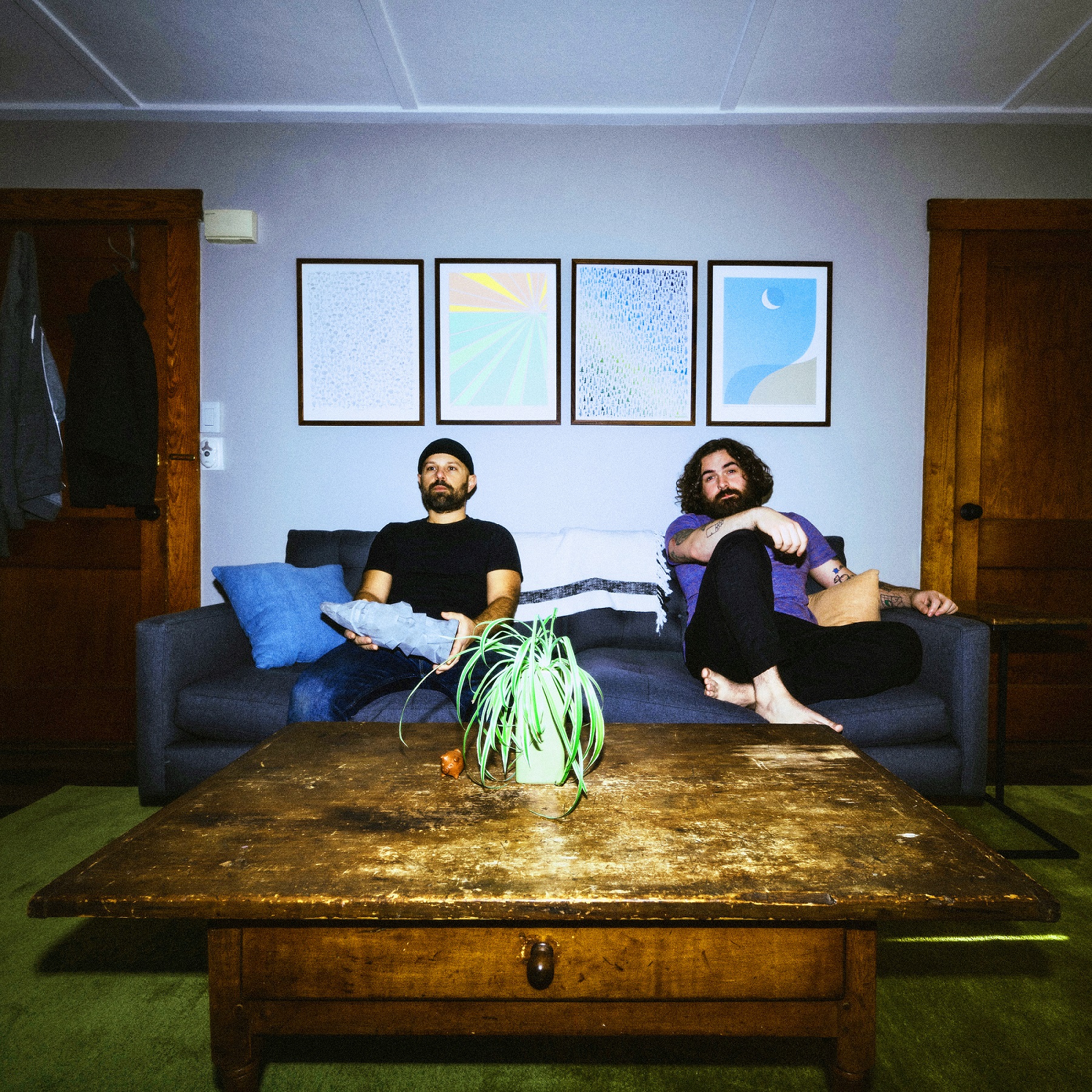 19 August 2022
Yawn Mower (YM) is a two-piece unit composed of Mike Chick and Biff Swenson. YM was born in Biff's basement in Red Bank, NJ in 2015. "When are we gonna start a fuzzed-out garage band?" asked Biff. "How about tomorrow, I just got a baritone guitar", said Mike. YM has since played shows in New Hampshire and Denver, CO and released several EPs and singles. They've been to South by Southwest once. Biff's favorite pasta is gnocchi, while Mike enjoys ditalini.
In September 2022, YM will release their debut LP, To Each Their Own Coat of which they have since released two singles, "Sixteen Minutes" and "Broken Filaments". They are happy to announce the third single for the LP, "Elevation". Elevation is a nod to 80's new wave, alternative and post punk, a new sound for the duo and a welcomed one at that.  
 
Elevation is a dense landscape, featuring combo organs, synths and vocals by Pam Flores, in addition to the standard Yawn Mower fuzz baritone and booming drums. "Dude, this sounds like if YM was covering Dinosaur Jr. covering The Cure's "Just Like Heaven." – Nameless acquaintance from local gigs.
"In 2021, after the basic tracks and vocals were completed, Mike gave me the green light to flesh out the new songs' arrangements over the course of a few months. Once I felt like I pushed these songs as far as I could, I showed Mike where it was at – and he was down! He came back to the studio with a whole new sense of where the rest of the songs could go and we pushed this thing over the finish line", said Biff Swenson. 
You can make Elevation part of your life starting 8/26/22 on all online streaming services. To Each Their Own Coat will be released via Mint 400 Records on September 30th, 2022. Physical medium available will be compact disc and vinyl. Ciao.