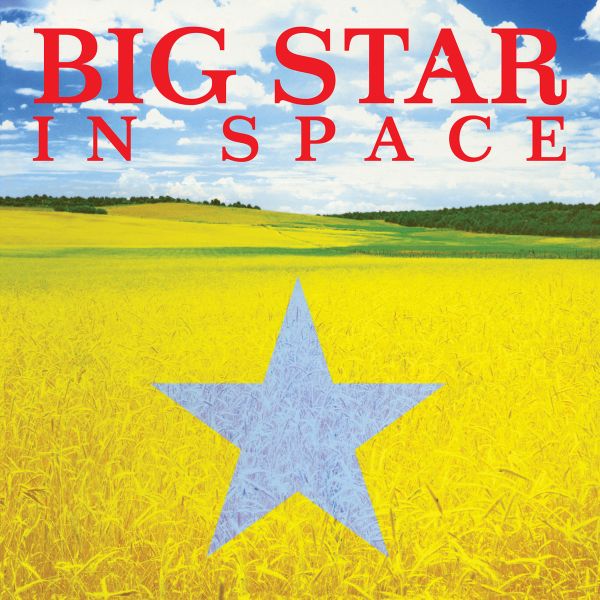 16 September 2019
Big Star – In Space album cover art
Legendary band Big Star need no introduction for loyal readers here at The Big Takeover, except to say that more big news has arrived that the respected Omnivore Recordings label will be releasing an expanded edition reissue of Big Star's In Space on October 25th.
This version of In Space features music from Alex Chilton, Jody Stephens, Ken Stringfellow, and Jon Auer, and includes never-before-head tracks, including a Stephens and Auer-crafted demo of "February's Quiet", which The Big Takeover is thrilled to host the premiere of today.
Big Star formed in 1971, and in its brief four years together, created three albums that consistently make "Best of All-Time" lists. Eighteen years after officially disbanding, original members Alex Chilton and Jody Stephens joined forces with the Posies' Jon Auer and Ken Stringfellow for for a host of live performances over the years. While the live shows were a joy and surprise, a bigger surprise happened in 2005, after more than a decade playing together: a new studio album.
In Space featured new 12 tracks (10 originals and covers of The Olympics' "Mine Exclusively" and French baroque composer Georg Muffat's "Aria, Largo") recorded where Big Star began, at the classic Ardent Studios.
With the original albums currently going for outrageous prices, In Space returns as an LP on translucent blue vinyl, and expanded CD with six bonus tracks including "Hot Thing" (previously available on the out-of-print Big Star Story) and five previously unissued demos and alternate mixes.
Packaging contains liner notes from Ryko A&R's Jeff Rougvie, original album co-producer/engineer Jeff Powell (who also cut the new vinyl), assistant Ardent engineer Adam Hill, and surviving band members Jon Auer, Ken Stringfellow, and Jody Stephens.
The demo version of "February's Child" starts of with the click of the tape recorder turning on and Auer giving an overview of what's to be recorded. The spare, but rich and mellifluous song then rolls out with those gloriously harmonies from Auer and Stephens and fluid, warm guitar strum. Listener's will shiver with euphoria at the golden sweep of this demo and delight in the bits of commentary found within and at the beginning and end of the song.
Stephens gives some background on crafting the track, revealing, "The song came together pretty quickly. I came up with the lyrics and melody lines one night while out walking our dog. Jon and I got together the next morning and he came up with the music. We recorded this demo on his trusty cassette deck in [Ardent founder] John Fry's old office. I really like the softness of the demo. It's a little sweeter."
Track Listing:
Dony
Lady Sweet
Best Chance
Turn My Back On The Sun
Love Revolution
February's Quiet
Mine Exclusively
A Whole New Thing
Lady Sweet
Aria, Largo
Hung Up With Summer
Do You Wanna Make It
Makeover
CD Bonus Tracks:
Hot Thing
Dony (Rough Mix 4/17/04)*
February's Quiet (Jody/Jon Demo)*
Lady Sweet (Jon Auer Sketch #1)*
Lady Sweet (Jon Auer Sketch #2)*
Turn My Back On The Sun (Acapella)*
Purchase the expanded edition reissue of In Space at Omnivore Recordings