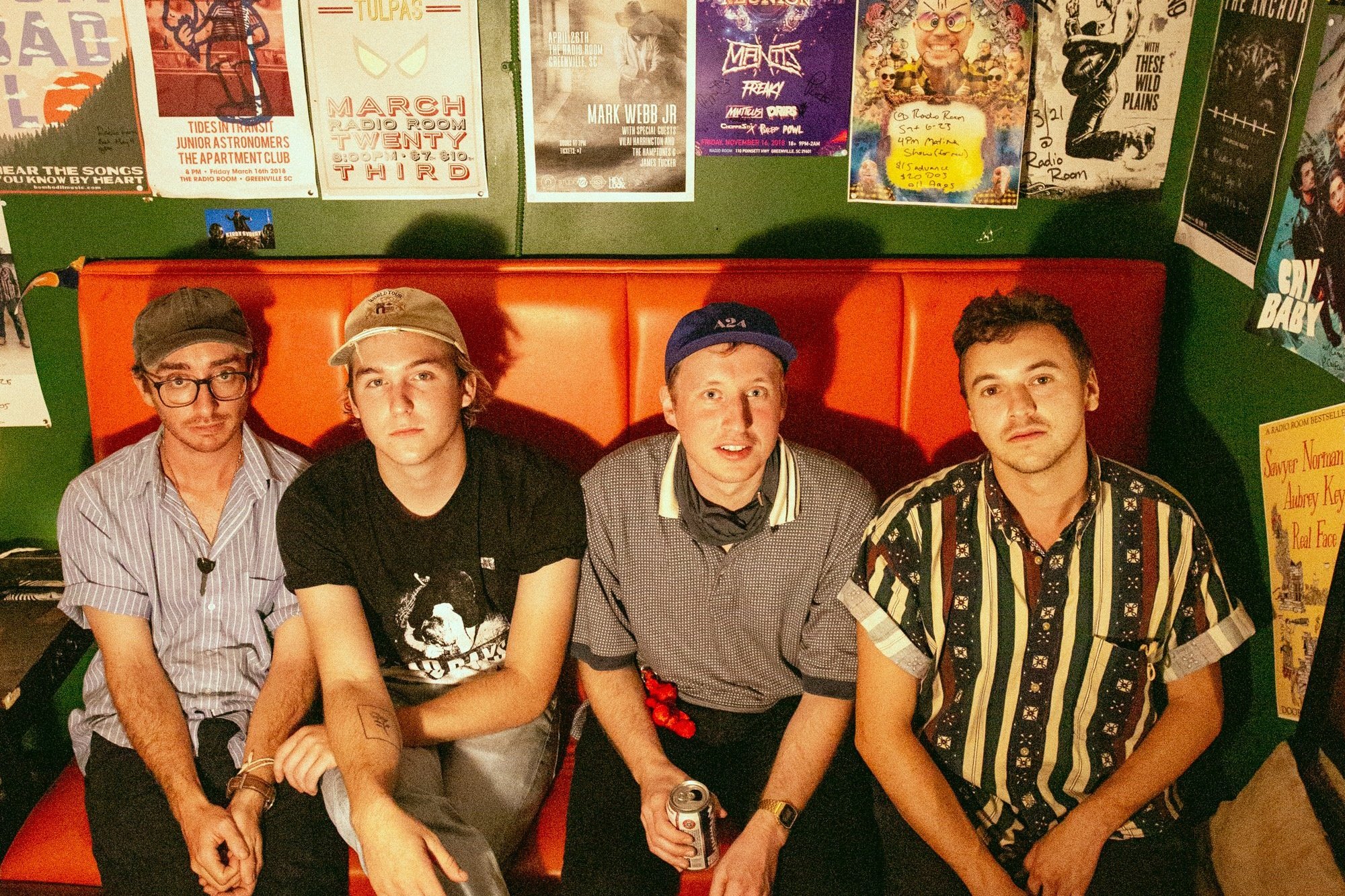 7 June 2022
Photo Credit: Rachel Branham
Racing along at supersonic speeds, Daddy's Beemer have returned with "Harvest Moon" — the band's first new music of the year. A bright convertible of jangle pop and indie rock, it almost feels like a victory lap for the quartet recalling the likes of Beach Fossils, The Kooks, and Two Door Cinema Club.
Originally formed at Clemson University in the foothills of South Carolina, the project founded by lead vocalist / guitarist Brady Sklar, multi-instrumentalist Dan Fetterolf, and bassist Wesley Heaton eventually relocated to the seaside of Charleston, added drummer Payton Kutyla to the lineup, and released their debut full-length in 2020. "Harvest Moon" sees the band reinterpreting the classic tune written by Neil Young during its now 30th anniversary.
"I first heard the song when my English teacher who loved folk music played it in class," said Sklar in an exclusive quote for The Big Takeover. "I figured out how to play it but every time I'd sing it for people they were uninterested because it's so slow. When we learned the song as a band we decided to play with an urgency that would hold everyone's attention."
Big Takeover is excited to host the exclusive premiere:
Daddy's Beemer hit the road later this month for a tour across the midwest and southeast alongside Atlanta-based indie upstarts Dinner Time. Find all those dates below and grab tickets to a show near you.
2022 Summer Tour Dates
Saturday, June 11th – Jacksonville Beach, FL (Beachella Music Festival)*
Friday, June 17th – Columbia, SC (New Brookland Tavern)
Saturday, June 18th – Asheville, NC (American Vinyl Co.)
Monday, June 20th – Louisville, KY (Kaiju)
Tuesday, June 21st – Cincinnati, OH (The Comet)
Friday, June 24th – Chicago, IL (Burlington Bar)
Saturday, June 25th – Indianapolis, IN (Healer)
Sunday, June 26th – Nashville, TN (The East Room)
Tuesday, June 28th – Chattanooga, TN (Cherry Street Tavern)
Wednesday, June 29th – Birmingham, AL (The Nick)
Thursday, June 30th – Atlanta, GA (The Masquerade)
Friday, July 1st – Athens, GA (The Globe)
Saturday, July 2nd – Greenville, SC* (The Radio Room)*
*without Dinner Time
Website
Instagram
Facebook
Spotify