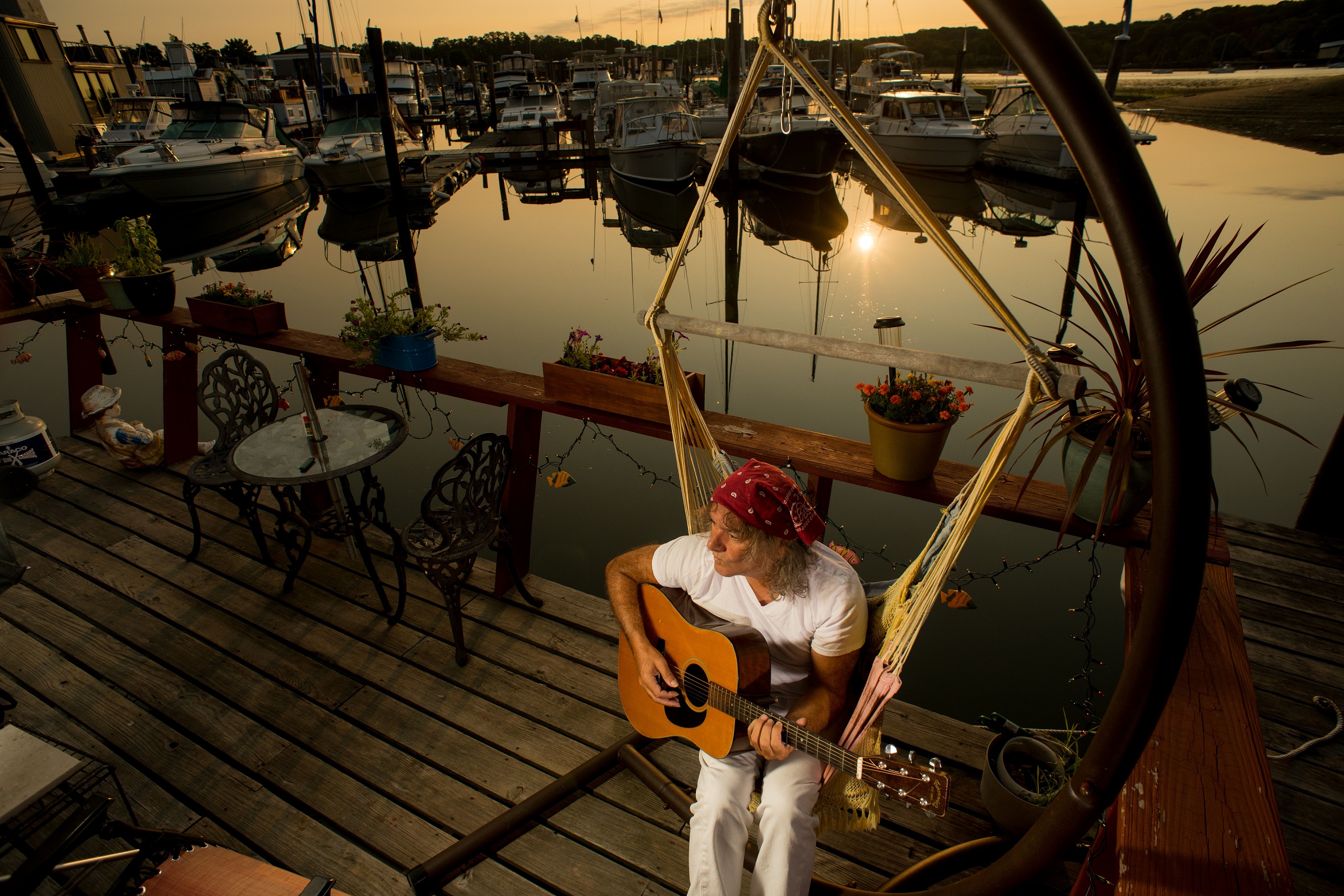 6 June 2022
Photo Credit: Ivan Singer/Smug Photo
Spaghetti Eastern Music, the solo venture of genre-leaping NYC/Hudson Valley guitarist Sal Cataldi, is releasing "I Believe in Love," a stripped-down, all-acoustic ballad previewing the spare narrative style of his forthcoming song-centric EP, "Turpentine Valentines."
Critics have praised Cataldi's music since his debut album under the Spaghetti Eastern Music moniker, Sketches of Spam, a 16-track, 69-minute surf through a slew of contrasting moods. It's largely guitar-driven instrumentals are inspired by the acid funk of 70's Miles, Krautrock, Ennio Morricone's Spaghetti Western movie soundtracks as well as Fripp & Eno ambience. These contrasted the handful of bare-bones acoustic vocal songs reflective of the influence of John Martyn and Nick Drake, the mode he will showcase on his latest single.
The New York Times says "Cataldi's original instrumentals and acoustic vocal tunes have a beat unmistakably his own" while Time Out New York notes "the delicate guitar work and hauntingly moody atmosphere of his Eastern influenced jams." Spaghetti Eastern has been called "truly excellent" by The Village Voice, "a wild ride" by Radio Woodstock, "beautiful and unique" by WFUV's Mixed Bag and "charmingly melodic and off-center" by WFMU. Hudson Valley One may have put it best labeling Spaghetti Eastern – "Part Sergio Leone fever dream, part Ravi Shankar raga, a whirling dervish of musical creation." The Big Takeover readers may know Cataldi from his work with The Vapor Vespers, his quirky duo with Alaskan poet Mark Muro whose latest single, "Bent Omelette (DADA #1),"was reviewed in January 2022.
With "I Believe in Love," Cataldi serves up his hard-earned take on romance: the pain it can cause and the beauty too… if one is willing to throw his/her heart back into the ring for another go-round after heartbreak. Two crystalline acoustic guitars and a solitary voice carry the tune whose narrative arc is reflected in the below, the first and concluding verses of the song:
I believe in love but not everlasting love
Life has shown me, it's just a temporary disease
Attacks the heart, breaks it in two and does something funny to your knees
But I believe in love…
I believe in love but not everlasting love
If you can accept these terms, maybe we can get the disease
Warms the heart and make its whole
At least that's what life has shown me so
I believe in love
The song comes with a counterpart video featuring some of the great screen kisses from the classic film era. The track was recorded and engineered by Cataldi at his studios in Woodstock, N.Y. and aboard his Houseboat Garlic Knot in Port Washington.
"I Believe in Love" is a 360-degree turn from Spaghetti Eastern Music's prior release, the 2021 EP 2×2×4. This is a hypnotic, loopy solo guitar suite to a modern dance piece recorded live at the Avant-Garde Arama Festival in Woodstock, something inspired by his work with the guitar orchestra of Rhys Chatham and his love of Robert Fripp and "White Light, White Heat"-era Velvet Underground. Chronogram Magazine called it "cool, melodic, inspired and transcendent, a wave of sonic warmth and light" while Psychedelic Baby Magazine labeled it "the perfect sonic tonic for these trouble times."