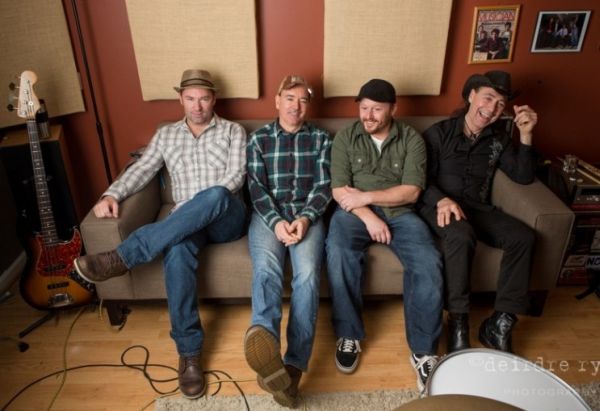 26 August 2021
The Successful Failures – Photo Credit: Deirdre Ryan Photography
New Jersey-based indie-rock/roots band The Successful Failures will release "Julie the Redeemer", the first single from their upcoming album, James Cotton Mather, tomorrow, August 27.
The single is available directly from the band via Bandcamp and also through all streaming services.
The 9th album—and 3rd in 3 years—from the band, James Cotton Mather, is an adventure-filled cinematic rock album full of tragedy, disaster, rescue, and redemption.
Nineteenth century Maine provides the dramatic setting full of rough seas, salty sailors, raging rivers, and dark forests. The concept album traces the story of the titular character, young James Cotton Mather, through a coming of age and a reckoning with his own fears of failure and death.
Big Takeover is pleased to host the premiere of "Julie the Redeemer" today, a soaring psychedelic rocker that picks up in the middle of the story with the main character's failure to find the answers for himself… desperately seeking help from the mystical "Julie".
"What can you do for me?" James seems to be asking in this song, which of course is no way to forge a meaningful relationship. His heartfelt pleas are submerged in stormy guitar swells, tempest-tossed bass line, and choppy drum propulsion.
The Successful Failures pull from a variety of influences including Guided By Voices, The Decemberists, and The Who, as they further develop their unique blend of Americana and roots with dynamic indie rock.
The band will support the single and subsequent full length album with touring starting with a September 10th appearance at the VA/TN based festival Bristol Rhythm and Roots Reunion which also features Dr. Dog, Jason Isbell, Tanya Tucker, and many more.
A second single, "Hand Grenades," is scheduled for late September and the full length will drop on November 12th.
Patreon
Website
Facebook
Twitter
Instagram