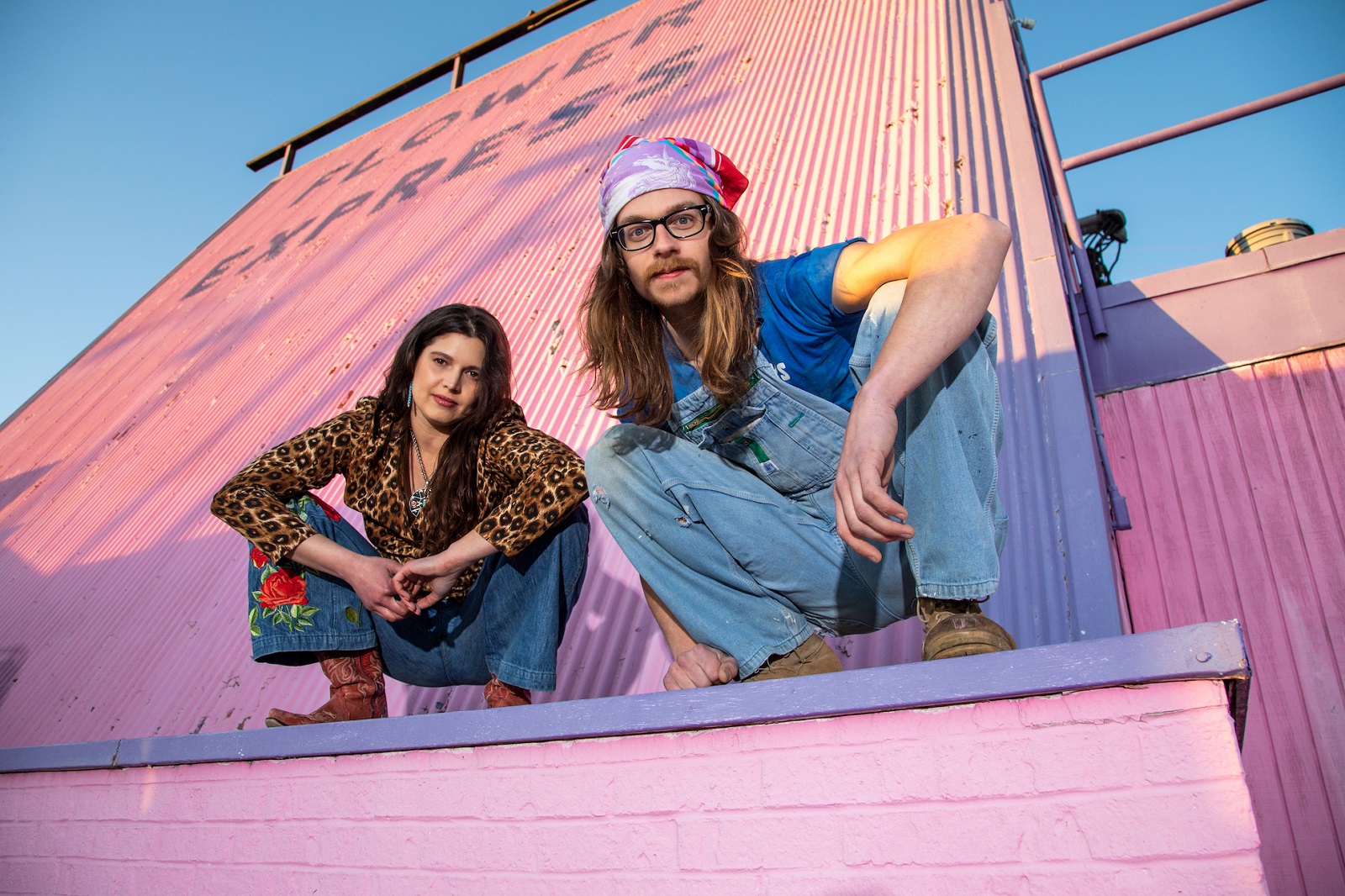 3 May 2022
Photo Credit: Zane Dumont
Big Takeover is excited to premiere LIVE AND I LEARN from The Weird Sisters – a funk rock banger that merges the duo's eclectic musical backgrounds. With Izaac Short's funkiness and Gabrielle Lewis' classical training, their clashing styles push their imaginations…generating endless possibilities for what groovy tune they will create next.
Having met over a spaghetti dinner long ago and jamming out ever since, Izaac Short and Gabrielle Lewis are The Weird Sisters. Every creative avenue of The Weird Sisters' approach is authentic and utterly unique, with their upcoming single LIVE AND I LEARN being no exception. This funk rock banger, set for release this Friday (May 6), brings the duo's diverse musical backgrounds to the forefront — fusing Izaac's funkiness and guitar heavy-fingerprint with Gabrielle's classical piano, jazz and saxophone training.
A couple years ago they connected with seven-time GRAMMY Award-winning producer Vance Powell, who selected them to be a part of the pureMix.net series Start To Finish. "We were tasked by Vance to get a riff together," reveals Izaac. "We hopped in the van and drove out to the Smoky Mountains to figure it out. While taking a writing break Gabrielle began frying up some bacon on the old Coleman and the riff just flopped out of the acoustic guitar. We started jamming it, and immediately lost track of time, and the bacon burned."
Izaac and Gabrielle's polar opposite upbringings and musical education have been a vital component of their sound today. As a kid, Gabrielle studied classical piano and played saxophone in Sonny LaRosa's America's Youngest Jazz Band, landing her several jazz festival performances in Los Angeles, New Orleans, and Texas. After completing a Bachelor of Music degree at The University of Michigan, she relocated to Nashville and started an orchestra. Izaac is a multi-instrumentalist with a foundation in funk, blues, rock, and audio-engineering. "Our individual styles aren't traditional," explains Izaac. "All this time we still haven't done a 12-bar blues or any 2-5-1 jazz lick, cause it doesn't interest either of us. We come together, and we try to push as far as our imaginations will let us while still being groovy and soulful."
Their distinctive approach doesn't stop there. "We're buttons, knobs, and wire type guys," discloses Izaac. Analog recording and video production is The Weird Sisters' preferred creative medium. Their studio contains a slew of vintage gear and most of their videos are created using analog camcorders and video mixers…real VHS, not a VHS effect filter.
"We're still young and haven't let our shoulders relax," the duo concludes. "We still have the sexual urges to rock so hard, we want to be on tour every day for the next 10 years."
Website
Facebook
Spotify
Instagram
YouTube