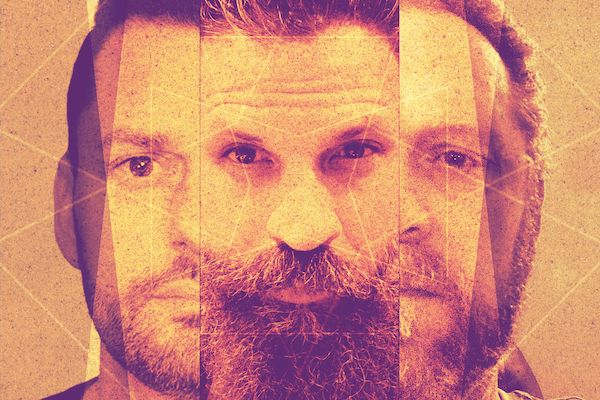 11 February 2022
Covert Stations – Photo Credit: Covert Stations
Covert Stations, the fledgling music covers collaborative spearheaded by (Damn) This Desert Air singer Craig Cirinelli, has announced its first in a series of cover singles, which will begin rolling out this year.
His first song of choice is the 1982 hit "Love My Way" by the Psychedelic Furs, as pitched to him by drummer Larry Suglio, who reconnected with Cirinelli last year during one of his many remote, COVID-based collaborations.
The two had previously shared efforts within The Nurse Who Loved Me: A Tribute to Failure and Songs of Farewell and Departure: A Tribute to Hum. Suglio had also provided a remix to a song on (Damn) This Desert Air's Distance Waits EP.
With Cirinelli on vocals and Suglio (Digicide) on drums, bass and synths, they culled guitarist Jeremiah Rouse (the Quality of Mercury) to bring the reimagined vibe to life.
Covert Stations' version of the Psychedelic Furs' "Love My Way" arrives with a sea of effects-laden guitars and moody-yet-forthright vocals against a thundering drum foundation to modernize the British new wave song. Theirs is a richer tapestry that contemporizes the song with more atmosphere, lushness and noise — without sacrificing its original sincerity.
Cirinelli told the Big Takeover exclusively: "All of the covers won't undergo the same sonic surge, however it's a good indication of what's to come in the series."
Listen to Covert Stations' cover of "Love My Way" right here:
Cirinelli has an array of musicians collaborating on the future follow-up covers already, each of which happen to be of varied '80s style. Then there's a queue of "toss-up" songs being weighed by others involved. These musicians include either current or former members of Arctic Sleep, the Mayan Factor, Desoto Jones, Kiska, Son&Heir, Boysetsfire, I Can Make a Mess, Panic Cults, Superblonde, Driftoff, East of the Wall, Despite the Raven and more.
Recently, Cirinelli took part in Arctic Sleep and Friends Presents: A Tribute to the Top Gun Motion Picture Soundtrack, released by the Wisconsin doom-gazers. It features not one but two Kenny Loggins songs among an EP's worth of soundtrack songs reimagined. Cirinelli also the announced cross-ocean collaborative group the Atlantic Union Project, with ex-members of England's post-hardcore stalwarts Rydell & Come the Spring, who have an EP of blasting post-punk on the schedule for release later this year.
"I'm humbly thankful for the lines in which underground music has connected me with," Cirinelli continued to the Big Takeover. "Uniting with musicians abroad, recording vocals for an array of styles for what is now in range of 30 songs, has been equally inspiring, exhilarating as well as admittedly confusing on what lay ahead in a stable, identifying way.
"Those who have reached out during the last year and three quarters of the pandemic, as well as then my own reaching out, have given me a reason to create, to purge, during such a mentally challenging time," he said.
Go here for more info on Covert Stations, go here:
Band website
Instagram
Facebook
Bandcamp