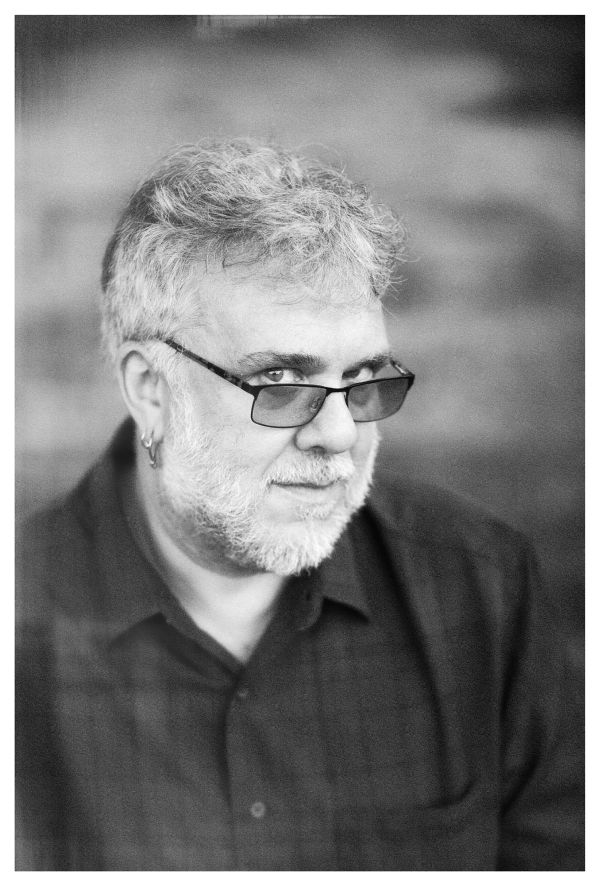 12 October 2021
Robin Guthrie – Photo Credit: Violette Guthrie
Robin Guthrie will release his new much-anticipated Mockingbird Love EP this coming Friday via the label Soleil Après Minuit, run from his studio in a small village in the north west of France, which he has called home for the past 20 years.
This is the first offering in a series of releases that Guthrie will be bringing us this year, and we're already eager to hear the rest, savoring each of them one by one as he drip-feeds them to us.
As one of the most iconic artists to have ever emerged from the UK music scene, we are thrilled to present you the fourth track (and the first to be made public) from the four-track EP, called "My Courtesan."
Visitors to Guthrie's Bandcamp page can stream it there or buy it – it's being offered for immediate download for those purchasing the full EP ahead of the release date. This is good – so gorgeous and calming – an influx of beautiful serenity awaits the listener.
The slowly dawning shimmer of delicate guitar chime is deepened by warmer, reflective guitar notes that emanate at an unhurried pace, allowing the mind to relax and flow into the expansive and entrancing space that's been created by the grand master of soundscapes.
Mockingbird Love is the first new music from Guthrie since the Another Flower album with the late Harold Budd, released just days before Budd's passing in December 2020.
"Of late I've been very focused on my instrumental music, which is increasingly an intense endeavor, all the more so as I don't really share it with anyone. So here I am, finally, with some words about my next releases. 'Mockingbird Love', a four track EP, is the first small collection of music that I have felt comfortable to release for a while. This is my October. "'Mockingbird Love' is concise, to the point, with a big sound and baritone guitars. But it's just an appetizer as my November release and subsequent December releases will show. I have everything in production now and, hmmm, what could go wrong?" asks Guthrie.
Thirty-nine years on from Cocteau Twins' debut release Garlands, Robin Guthrie has certainly been the most prolific member, offering a steady and stellar stream of material over the years. Having formed Violet Indiana with Siobhan de Maré (formerly of Mono) following Cocteau Twins' dissolution, he has since strongly focused on creating instrumental music, while also releasing collaborative albums with Harold Budd, John Foxx (Ultravox), and Mark Gardener (Ride).
Apart from the film scores for Gregg Araki's Mysterious Skin and White Bird In a Blizzard, which were co-written with Harold Budd, Guthrie has also scored the film 3:19, Kaboom, and the TV series Now Apocalypse …
More recently, Robin produced and mixed the new Heligoland album This Quiet Fire, as well as creating remixes for artists such as Fawns of Love, Resplandor, Ummagma, Ulrich Schnauss, Hatchie, and Tamaryn at his studio in France.
Mockingbird Love will be released on CD as well as digitally on all major platforms. Pre-order the EP at Bandcamp Distribution in North America is via Darla and in Europe via Cargo (while this limited run of CDs lasts).
CREDITS
Written and performed by Robin Guthrie
Recorded, mixed and mastered by Robin Guthrie
Released by Soleil Après Minuit
Catalogue number SM2105CD
Album cover by Robin Guthrie
TRACK LIST
01 Copper
02 Eight East
03 In Love and At War
04 My Courtesan
Also enjoy several other epic choice offerings from Guthrie's sizeable back catalog:
Robin Guthrie
Website
Bandcamp
Facebook
Twitter
Spotify
Apple Music