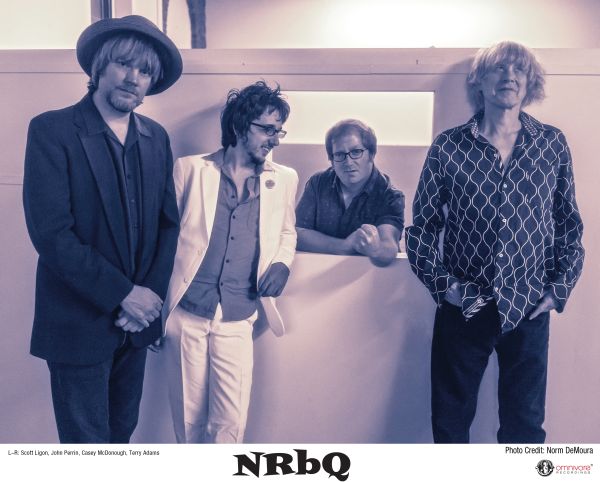 17 August 2020
NRBQ – Photo Credit: Norm DeMoura
Renowned veteran band NRBQ will be releasing a collection of 16 rarities, including 12 previously unissued songs, that will arrive via Omnivore Recordings on October 2nd.
The album, titled In Frequencies, contains live tracks, radio tracks, single sides, and soundchecks with packaging that features new liner notes, annotations and anecdotes, and photos elaborating on the recordings made in studios, radio stations, and stages across the country and the decades.
Available on CD and LP (digital to follow at a later date), a limited, yellow-vinyl edition will be made available exclusively via Omnivore Recordings while supplies last.
This new rarities retrospective views NRBQ's over five-decade career through a different lens. A true, career-spanning release, the album begins at the band's inception with a soundcheck recording from October of 1968, and travels all the way to recent days, including the first physical appearance of their 2018 digital EP track "April Showers."
In Frequencies has the distinction of being the first-ever collection of NRBQ outtakes and rare tracks, with all but four numbers being previously unissued.
The comp is a deep dive into why the band is a favorite the world over and is a perfect compendium to the core studio albums and retrospectives you already love.
Big Takeover is pleased to host the premiere of "My Dearest One," a vibrant previously unreleased.track. Composed as a passionate piano ballad, emphatically exclaimed vocals press with a desirous urgency about a loved one.
Pronounced piano note progressions follow the earnest vocals, while wavering organ emanates in the background. The torch song atmosphere is bolstered by lively drum-work, cymbals scintillation, and, near the end of the number, a swaying rhythm of clacking percussion and relaxed, but vivid picked guitar reverberation.
In Frequencies liner notes-writer MC Kostek comments on "My Dearest One," stating, "In doing the research for this far-flung collection that spans 50 years, I asked much of the one constant in all these tracks, Terry Adams. He gave me great insight and thoughts on all of them, and I thank him for that. On this song he told me how Scott just sat down at the piano and launched into this song. Outtake from the Keep This Love Goin' sessions. Terry on organ."
Founding member of NRBQ, Terry Adams, comments on the song, revealing, ""My Dearest One" was spontaneous. Scott sat down at the piano and starting singing and playing it wide open at full throttle. He was possessed. It took a few minutes for us to recover from it. But then after about twenty minutes we recorded it. We didn't want Scott to move so I played organ on it."
Pre-Order In Frequencies at Omnivore Recordings
Track List:
1. Dogwood Winter (Soundcheck Recording)
2. Get Real
3. Sho' Need Love – Dickens
4. Orioles
5. It's A Wild Weekend (Soundcheck Recording)
6. Let Me Tell You 'Bout My Girl
7. Love Came To Me (Live at WDET-FM)
8. We'll Make Love (Live at Trinity College)
9. April Showers
10. That's All
11. Everybody's Smokin' (Alternate Version)
12. Blues Stay Away From Me
13. My Dearest One
14. Sourpuss
15. Too Much (Live At The Pyramid Arena)
16. Chapel Of Love