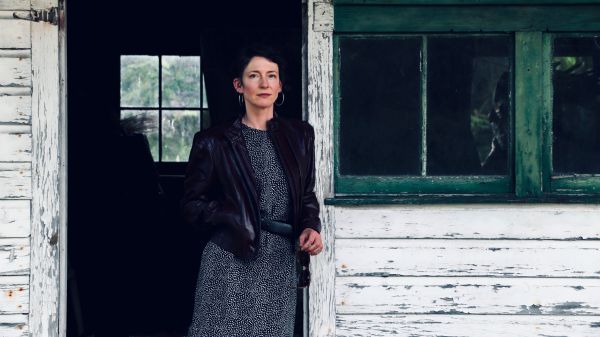 28 September 2021
Janet Batch – Photo Credit: KiRa Fritzky-Randolph
Singer-songwriter Janet Batch hails from upstate New York and channels the larger-than-life tales of her hardscrabble youth in the Rust Belt.
Her style feels akin to the early work of Rosanne Cash, with her devil-may-care attitude and country twang, but Batch's colorful stories often conjure up the wily work of Jim Croce by way of Emmylou Harris' heavenly croon.
Big Takeover is pleased to host the premiere of "Radio." the first single from her second album, You Be The Wolf.
"Radio" is a loping ballad which finds the songstress cutting through a gorgeous Spaghetti Western arrangement. Her effortlessly lilting and emotively longing vocals are the star here, which says a lot being that the ear-catching track comes complete with shimmering acoustic guitars and occasional percussive rattles and Tarantino-esque whistles.
It's a highly enjoyable slow burn that will surely create awareness for Batch outside her regional fanbase.
Batch's band is a one-of-a-kind blend of talented, collaborative musicians, each with different musical influences. Sid Green (Jayne County and The Electric Chairs, The Splendors) lends a classic country bent to lead guitar. Mike Brando (Harry Nichols Band) and Chris Ploss (River Diver, Laila Belle, Lady D and The Shadow Spirits) hold down the rhythm section on bass and percussion, respectively.