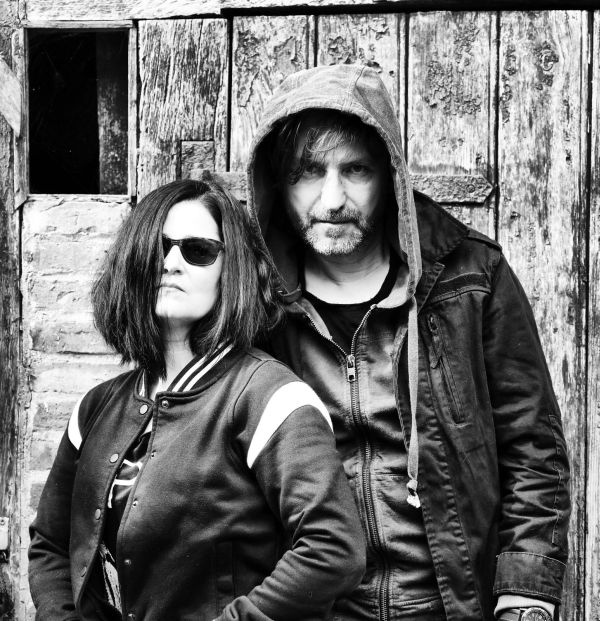 26 September 2021
Seasurfer – Photo Credit: Christian Klepp
German shoegaze/synthwave outfit Seasurfer released their acclaimed third album Zombies in December 2020 via Reptile Records, and this past August they also dropped the vinyl edition of the LP with a previously unreleased remix of "Too Wild."
The Hamburg-based dreampunk duo of mastermind Dirk Knight and lyricist/singer Apolonia have now come up with a new version of the song "Drifting," which featured on Zombies.
The track turned out to be a fan favorite from the album, so they decided to produce an alternate mix, as well as an extended mix, remixes, and a brand new original track, all under the umbrella of the recently unveiled Drifting EP, which arrived on September 3rd.
The new iteration of the song still captivates due to the rich atmosphere and dark elegance of the floating synth sounds which reveal a blissful '80s feeling. This applies all the more so for the Extended Single Mix –almost 12 minutes long and probably one of the most impressive reworks in the band's history.
The previously unreleased track "Ghost Children" is a haunting number and there are three stunning "Drifting" remixes by the Spanish dreamwave duo Stereoskop, the Russian shoegaze band Life On Venus, and the French electro artist Giirls.
Dirk Knight explains, "For me "Drifting" is the song with the coolest bass of the whole album Zombies. For the first time I recorded all the basses by myself and learned to love playing this instrument. Basses are extremely important to us and determine the harmonies and melodies, similar to how Simon Gallup (The Cure), Peter Hook (Joy Division,New Order) and Simon Raymonde (Cocteau Twins) are doing it."
"For the single and the extended mix we let the drums run straight through to make the song even more mesmerizing.I also love the bonus track "Ghost Children," where we experimented a lot with heavy guitars, -80s synths and strange vocals which are partly in German.The three remixes are great as well: they all sound very different from the original version,so the EP appears somehow like an album with various songs."
Big Takeover is pleased to host the premiere of the vibrant music video for the swooning Life On Venus remix of "Drifting."
The video is filled with zippily-edited, bright and saturated colors and TV static visuals, with fleeting glimpses of the band playing live.
The hypnotizing remix is a languorous, deeply ambient slow-drip that evokes the aura of David Lynch/Julee Cruise and hangs suspended with lush, spacey synths press, tenderly downcast to sweetly ethereal vocals, ponderous drum beat, and a gentle patter of lighter electo-notes.
Drifting EP HERE
Zombies double CD HERE
Vinyl edition of Zombies HERE distributed through Cargo Records.
Still available is the limited Double CD edition of Zombies, which exclusively contains the mini-album The Dreampop Days feat. Elena Alice Fossi (Kirlian Camera). Order/Stream HERE
Website
Facebook
Instagram
YouTube