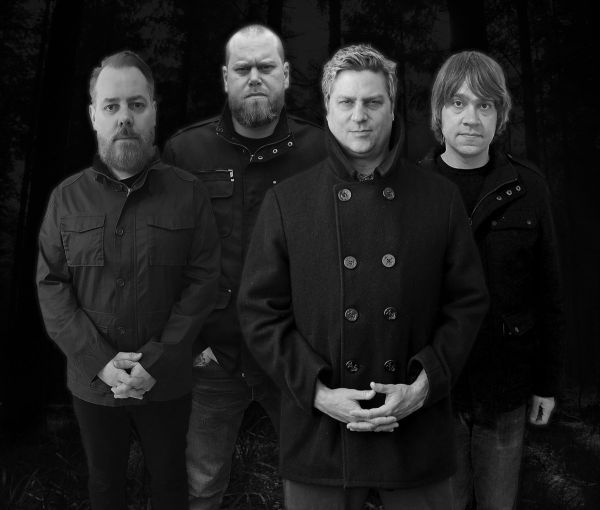 12 May 2020
Ghost Work – Photo courtesy of Ghost Work Bandcamp
Ghost Work is a new band from current and ex-members of Seaweed, Minus the Bear, Snapcase, and Milemarker, among others. The band brings their unique styles to the table, along with various other punk and post-punk influences.
The indie punk supergroup features ex-Seaweed vocalist Aaron Stauffer. While Stauffer's voice is immediately recognizable, the band's churning and droning melodic post-punk is a refreshing change from the collective members' past.
Stauffer also plays guitar and is joined by Dustin Perry (Snapcase) on bass guitar, Sean Husick (ex-Milemarker), also on guitar, and Erin Tate (Minus The Bear) on drums.
The band's debut full length, You'll Be Buried With, arrives on June 5th via IDEAS. The LP was recorded in various locations from Washington DC and Chicago to Seattle, Buffalo, and Mendocino. It was mixed by Chris Rakestraw (Danzig, Megadeth, Retox, Deftones) in December 2019.
Big Takeover is stoked to host the driving and tuneful post-punk number "Statues in Spain." Emphatically punched drums and low-running bass give the song heft, while sharply angular guitar lines bite with jagged resolve. Stauffer's passionate vocals flow over the instrumentation, crisp, clear, and emotively calling, at times striking out with spirited shouting accompaniment.
Pre-order You'll Be Buried With at Bandcamp