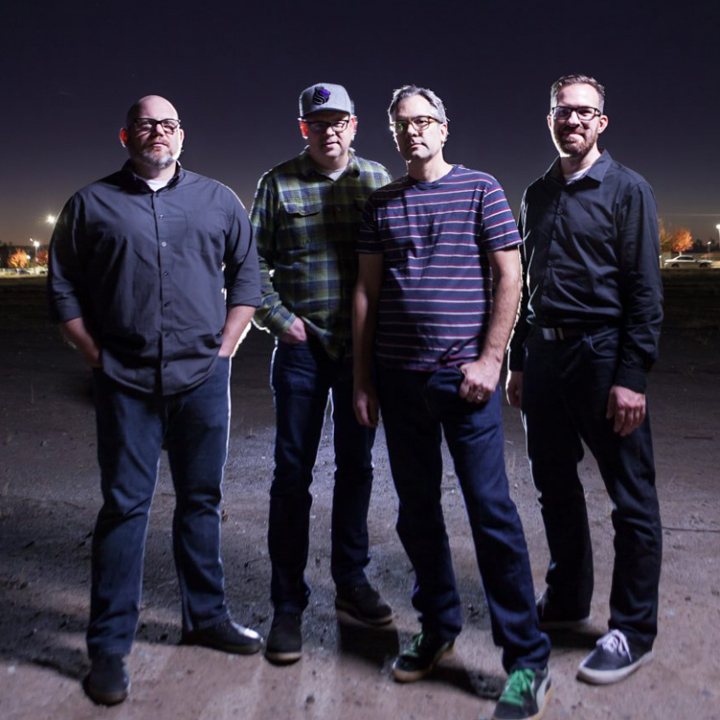 17 May 2022
Big Takeover is excited to host the premiere of "Strange Shapes", the new single from Sacramento-based Desario, who return with their fourth album Signal and Noise on July 15, their first LP since III on Test Pattern Records in 2017. Signal and Noise finds the four-piece jumping to Fort Lowell Records, an independent label out of Wilmington, NC, and churning out another tight set of indie rock tunes that mines a darker-tinged shoegaze rooted in British post-punk and new wave.
Signal and Noise starts off like a lighthouse sending out a solitary beam of light, piercing the night sky and stretching deep toward a dark horizon. That ray in "Lonely Lights" seems to move slowly at the most distant point in its rotation, guitars whirring to life, and appears to pick up speed as it rounds the bend and approaches with the rhythm section kicking in. But the record hits its stride on lead single "Strange Shapes." The marriage of a dream poppy, jangled guitar with a melodic bass line and that tick-a-tick 16-beat centered on the cymbals is great on its own. And then the fuzzy guitars join the fray on the chorus.
But Desario have other tricks up their sleeves on this one as well. They slow things down on "Things We Left Behind," a brooding song that echoes something like MBV's "Sometimes" but with an airy, ethereal vocal line placed more up front in the mix. "Wired Wrong" pushes things in a poppier if not peppier direction. It's a simple enough pop song where the bass part grabs you before giving way to the repeated mantra-like "everything went wrong when you went away" chorus.
Look, if you eagerly line up under the banner that reads shoegaze for your music, then you hope they are playing Signal and Noise when you get there. The five year wait for new Desario is over and it is an album that should tide listeners over. There are enough layers to like about this one.
Click HERE to Pre-Order Desario Signal and Noise 12inch LP now!
bandcamp
instagram
twitter
Fort Lowell Records