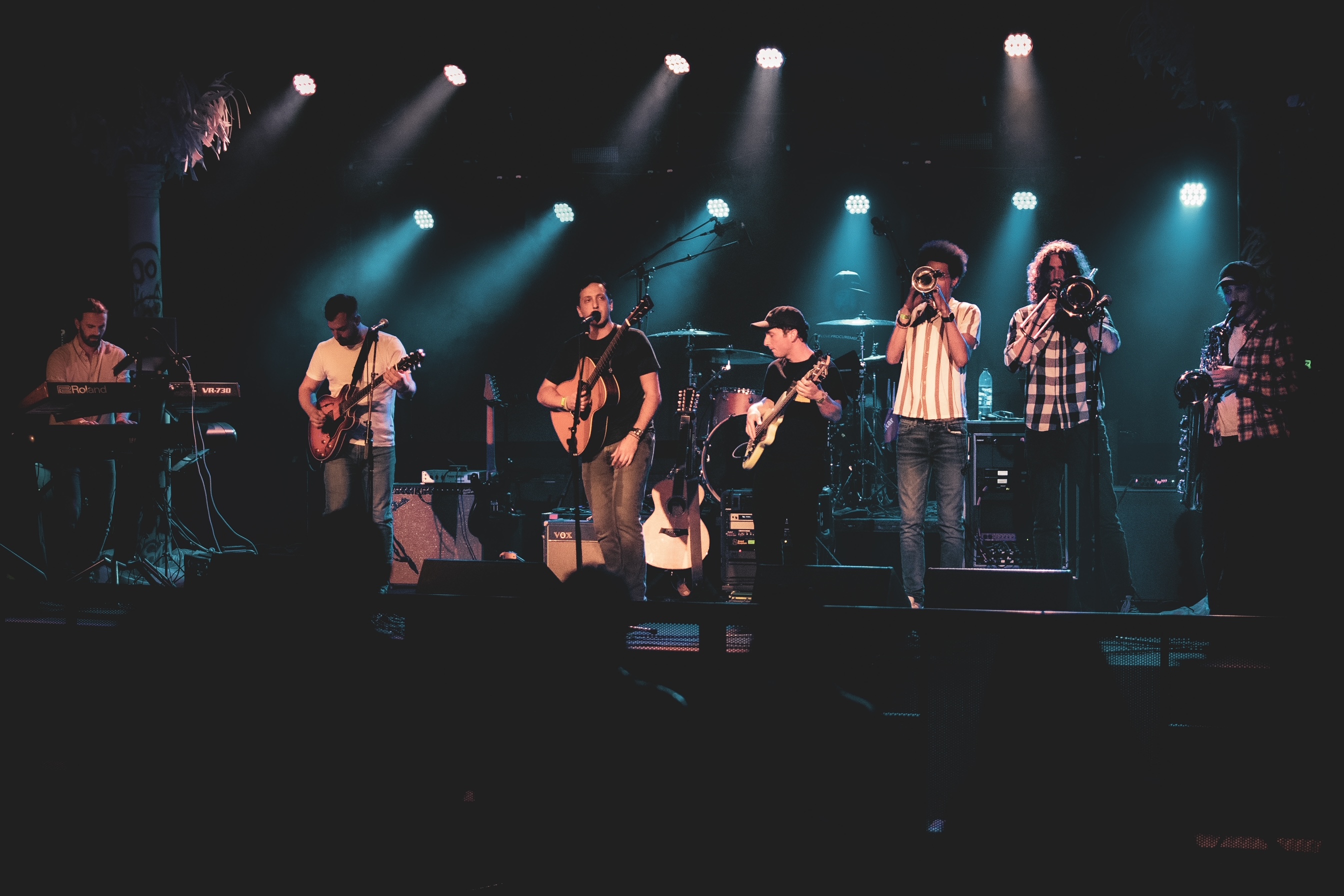 30 September 2022
If you ask most bands what they sound like, chances are they will give you some story about how you can't put them in a box or assign them to a certain genre. That's probably because there's a sense of mystery and an inherent cool factor that comes with being unrestricted or tied down by labels. For most bands however, that's just some PR nonsense that really isn't accurate. For Baltimore's Brunswick, it actually rings true.
Seamlessly blending a combination of indie/alternative energy, singer-songwriter lyrics, pop arrangements, and a three piece funky horn section, Brunswick's music capitalizes on the best aspects of most "popular" genres without being forced or sounding like they're trying too hard. "You can hear the roots of the songs coming from a singer/songwriter, but the full songs expand adding in the horns, keys and other guitar parts in a way that is both natural and unique." Says the band's trombone player John McCahey. He's right, the band is unique yet comfortably familiar.
Brunswick's second single from their debut LP, The Same Ground, is a lyrically powerful song called Stumbling. You can really hear the quality of the band's songwriting in this one as the track is put together beautifully. Stumbling builds from a small, delicate opening to a high impact, explosive crescendo with increasingly more frantic energy which all but forces you to listen intently the entire way. Every instrument and lyric has its place and you get the feeling that this is a really personal song for the band. "Bury me upside down so when I am gone we still touch the same ground" Cashin, the bands singer and lyricist exclaims. "Darling lie, tell me God has been found. So that I know it's not just me. Stumbling."
Today, Big Takeover is excited to bring you the second single from 'The Same Ground' LP, the track "Stumbling".