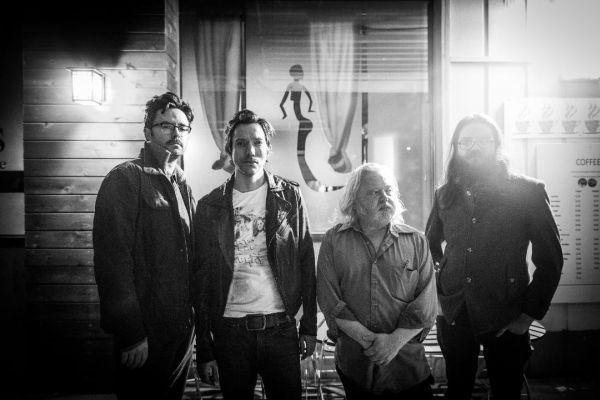 14 February 2019
She Sir – Photo Credit: Dylan Johnson
She Sir's newest record, Ways A Season EP, will see the light of day on March 22nd via Austin Townhall Records.
Ways A Season brings the band back to their shoegaze/noise roots, boosting the overdrive and chorus pedals and kicking up the overall intensity. Working again with producer/engineer Rick Vehslage (For Those Who Know), who'd worked on the band's 2006 debut Who Can't Say Yes, She Sir present a highly refined collection of pop songs which challenge the uni-dimensional connotations of the 'pop' label.
Instead, Ways A Season transcends into the realm of high art. The resulting songs are just as nuanced, vital, and transporting as anything else the band has released. The EP is sure to keep you in good company during overnight roadtrips, nature walks, or just spending time inside your own head.
She Sir have established a sound that is both modernistic and illuminating yet reverent to the spirit of decades past. Labyrinthine phrasing, driving rhythms, and plenty of lush, reverberated guitar washes make up the She Sir aesthetic. The band blurs the lines of the familiar to create an impressionistic, contemporary sound that transcends any direct comparisons to other groups present or past.
The Big Takeover is pleased to host the premiere of "Torment Operator" this Valentine's Day (because what else would you call a loved one in a fit of pique during a fight, right?), a (bitter)sweet delight that roams through sun-dappled brightness with just a touch of cloudy overhang. Lightly reverberating guitar chime, filtered, hovering synths, and hazy, echoed vocals waver amid a propulsive bass line and drum beat, taking the listener away to a dreamier, reflective realm.
Austin Town Hall Records / ATH Records
She Sir Website
She Sir Facebook