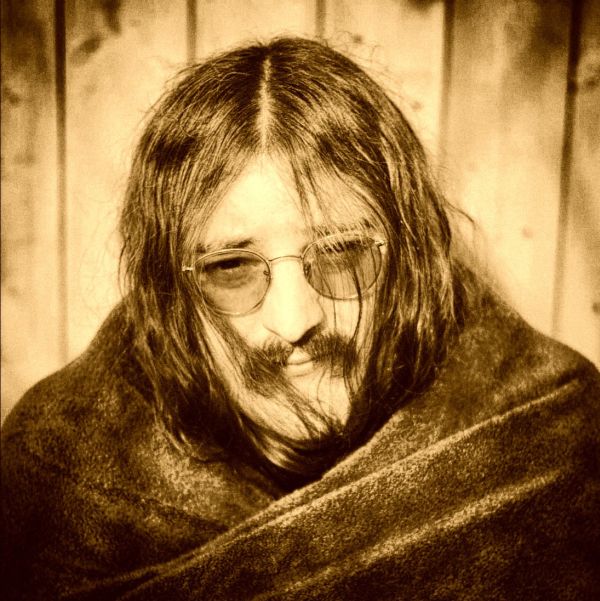 30 April 2019
Big Tide – Photo Credit: Owen Baker
Today The Big Takeover has the pleasure of premiering the new single from Liverpool-based rock outfit Big Tide. 'Wrong Number' awesomely foreshadows his debut album Sync or Swim. Comprised of 10 tracks, it releases May 10 via A Turntable Friend Records. The album features artwork by award winning London/UK based graphics designer Jack Crossing.
Ahead of this, Big Tide presents an enticing and optimistic power pop single 'Wrong Number', set for release digitally on May 3. Like the past few singles the band has released, we can safely say that this is music for fans of such artists as Matthew Sweet, Teenage Fanclub, Superchunk, The Posies and Guided by Voices. This is fresh sounding yet pitched through kaleidoscopes of yesteryear (specifically the 60s). The peace and love is certainly here and the sound is lush and memorable.
The pleasantly ambling "Wrong Number" kicks off with a jauntily strutting drum beat, then rolls into a mellifluous guitar line touched with a sleek twang, a run of low-key bass, and quickly-moving sing-talking vocals. The bucolic retro-pop opens up on the chorus with wordless vocal harmony uplift.
This release follows the earlier release of two singles previewing the album ('Hide Me In Your Spaceship' and 'When The Tide Turns'), as well as the debut 12-inch single 'Half The Time', released in 2017, which caught the attention of Clash Music and Norman Records.
Founded by Liverpool native Ben Thomas in 2017, Big Tide was born out of Thomas' disillusionment with the electronic music scene. His previous output as French House producer L'Étranger spanned for six years. Under this moniker, he caught the attention of tastemaker publications Clash, Nest HQ, Indie Shuffle, Earmilk, HBF, Purple Sneakers, French Shuffle, Amazing Radio and Bella Union''s Simon Raymonde, amongst others.
The impetus to form this new project came in 2013 while touring with Spectrals as lead guitarist. A stay in Paris was the final catalyst for a change in musical direction when Ben picked up his 12 string and the chiming sound of Big Tide was born.
While the majority of instruments are performed by Ben Thomas, the album also features guest appearances by former members of Spectrals, Hookworms, Cowtown and Deadwall, who contribute drums, organ and saxophone.
Thomas sings in his signature northern vocal style while shimmering 12-string guitars form the cornerstone of the Big Tide sound. Coupled with Ben's idiosyncratic lyrics and unique delivery, this music presents a great find from Northern England.
Taking influence from bands like Big Star and Teenage Fanclub, Big Tide's music blends elements from '60s power pop like The Byrds and '70s folk rock espoused by Crosby, Stills, Nash & Young to create music that is original while somehow feeling familiar.
As of May 3, 'Wrong Number' is out on digital platforms, including iTunes, Bandcamp and Spotify. On May 10, A Turntable Friend Records will release the Sync or Swim album with worldwide distribution through London's SRD (Southern Record Distributors). It will be available digitally on those same platforms, as a limited 10-track CD in gatefold, and also on limited 10-track vinyl in gatefold (with download code). It can be ordered at Bandcamp
TRACK LIST
1) The Crash
2) Hide Me in Your Spaceship
3) Wrong Number
4) Make A Baby
5) You Can't Live Your Life on an Email
6) Half The Time
7) Sync or Swim
8) Thirst for The Limelight
9) When The Tide Turns
10) I Could Walk Away
Also check out their 2 previous singles, both streaming here on the album's pre-order page:
BIG TIDE
Website
Bandcamp
iTunes
Spotify