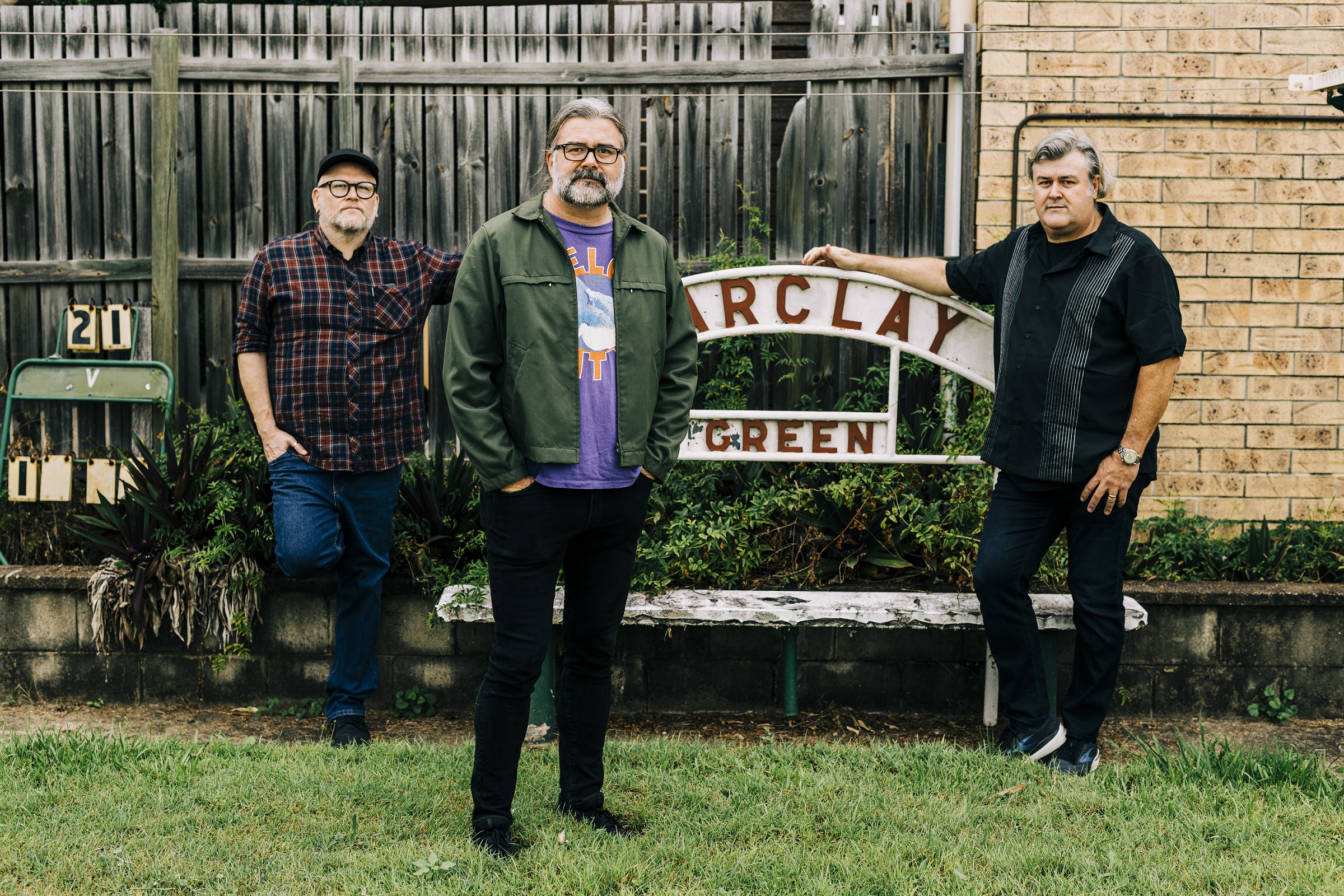 1 August 2022
Photo Credit: Markus Ravik
Andrew Bower (vocals/guitars), an expatriate Australian then living in Houston, enlisted his brother Sean Bower (bass) and Dan McNaulty (drums) in his hometown of Brisbane, Australia, to form The Valery Trails in 2011. In 2020 Andrew moved back to Brisbane following an extended travel period interrupted by the COVID-19 pandemic. In between lockdowns and as restrictions eased, the band was able to spend time in the studio, producing a wealth of material for a busy 2022 release schedule. The Introvert Blues EP was released on February 25, followed by the Disappear EP on May 20, leading up to The Valery Trails' fourth album, The Sky Is Blue, on August 12.
The Big Takeover is thrilled to premiere "Zancudo," the single due out on August 2. It's the second single off the upcoming The Sky is Blue album. Through keenly observed detail, swirling instrumentals, and a spirited melody, "Zancudo" captures the mood of the sleepy little Costa Rican beach community and its people.
"Zancudo" was written after a pre-pandemic spontaneous trip to Costa Rica. Andrew says, "I'm always drawn to end-of-the-earth' locations, partly because you meet interesting people there who tend to have fascinating stories about how they got there, so I wanted to try and write about that."
On the upcoming album, The Valery Trails takes the listener through a globetrotting exploration infused with energized guitar-walled hues. The album chronicles Bower's stops around the world, including Jaisalmer India, the sleepy little beach community in Zancudo, Costa Rica, and Brisbane, Australia, where the journey started and ended.
The album was mixed in North Carolina by Scott Solter. He has recorded and mixed an eclectic mix of artists, including The Mountain Goats, Superchunk, St Vincent, and his own avant-garde / ambient projects such as Boxharp and The Balustrade Ensemble.
website
facebook
instagram
spotify
bandcamp