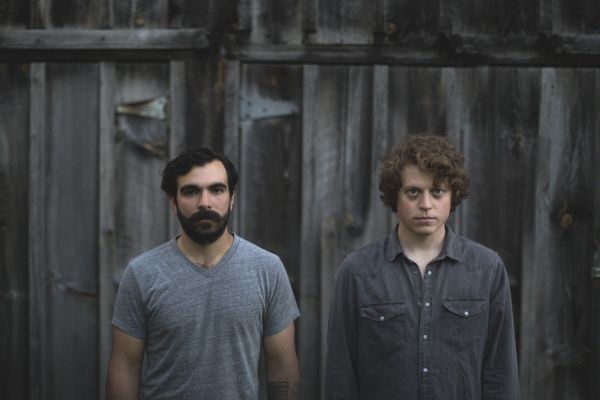 22 June 2021
Heavy Duty Super Ego – Photo Credit: Stephen La Marche
When it comes to underground art rock, few do it better than Long Island's Heavy Duty Super Ego. The indie duo's musical psychonauts Josh Morin and James Usher grew up on the road together developing their sound and exploring creative expression through basements, studios, and stages throughout the U.S. since 1998.
Their first band, Edison Glass (EMI), was birthed in Long Island's emo/indie/hardcore scene and spent a decade touring nationally before disbanding to seek a new musical identity. While that group was influential in that scene and era, Morin and Usher longed for a fresh start and the opportunity to further explore their own brand of psychic experimentation.
With that goal in mind, Morin and Usher formed Heavy Duty Super Ego, hoping to push their songwriting into fresh territory. They then began exploring garage, alt-folk, and ambient soundscapes over several independent releases.
On their latest single, "11:30 Man," which is available everywhere now through Green Witch Recordings' imprint Parallel Division, Heavy Duty Super Ego create an unsettling foundation of dark, pulsating synths which is both creepy and urgent while still maintaining the group's pop sensibilities. Their sound on "11:30 Man" is not far off from chart-topping classics like Radiohead's "Kid A" or the Artic Monkeys' "AM".
Guitarist James Usher reveals the deep meaning behind "11:30 Man," explaining, "This song was written with two pulsing chords on harmonium in response to hearing the news of the sudden loss of a close friend. The soundscape, the video, and the artwork are all expressions of that moment – the heavy rush of thoughts and emotions that come with the news of loss, leaving you momentarily paralyzed and detached from your surroundings. For a moment it's only you."
Big Takeover is pleased to host the premiere of the disquieting, yet mesmerizing music video for the song, which mirrors the overwhelming and destabilizing feelings that flood the senses when dealing with loss.
The music video opens with drone shots from high above and a descending camera angle of Morin laying in a boat on the water. One can't help but be reminded of the Hindu death rituals on the Ganges, or a Viking funeral and send-off to Valhalla.
The video continues with its disembodied view-from-above depiction of death as Morin lays on the beach, in the forest, and on the street, and seems to float with a dazed look on his face while singing, "I watched myself from ten feet above, it was madness, why can't I touch you?"
"11:30 Man" is from Heavy Duty Super Ego's upcoming album The Magnitude on Green Witch Recordings / Parallel Division Records. Listen to the single anywhere you stream music now.
Bandcamp
Spotify
Facebook
Instagram