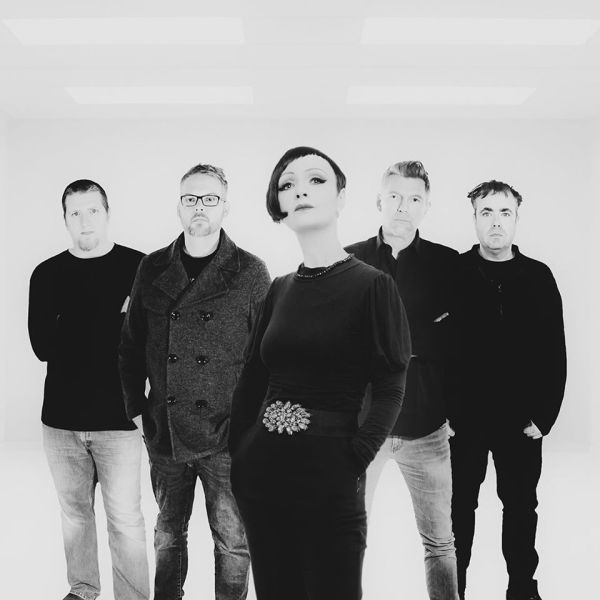 28 April 2020
Loveblind – Photo
While "international synthwave supergroup" is enough of a descriptor to turn some heads, Loveblind are all the more impressive for making music since 2017 without ever having been in the same room (something that, due to dire global circumstances, is now becoming more commonplace).
Spearheaded by Saint Marie Records owner Wyatt Parkins, the Texas-based label head initially joined forces with Joshua Garman of Florida's Crash City Saints, then soon tapped Germany-based vocalist and songwriter Dorian Electrique of Seasurfer fame for her strikingly icy vocals. Fellow Seasurfer member Mikel Wegener was brought on for bass and guitarist/drummer Neil Burkdoll of Florida's Whimsical rounded out the line-up.
After years of incremental recording, file transfers, phone calls, video chats, and constant Facebook chats, their stunning debut album, Sleeping Visions, was unveiled in March via Saint Marie.
With Electrique's vocals are kept front-and-center on the album, its ten songs aim to interpret dreams with as much lucidity as our waking states.
Big Takeover is pleased to host the premiere of the video for the dreamy "A Strange Place." Pensively melancholic, but still glittering vocals from Electrique cut through the airy synth swirl, spangled guitar chime, deep bass waves, and steadily treading pace.
The shadowy video is shot in saturated black and hazy gray tones, giving it a nocturnal atmosphere. A young woman is lost in a reverie as changeable skies, a slowly blooming rose, and sparkling stars pass by her eyes. Various graphic designs also flit by while superimposed on these dreamworld images. "To sleep – perchance to dream…"
Pre-order Sleeping Visions at Saint Marie Records
Website
Facebook
Twitter
Instagram