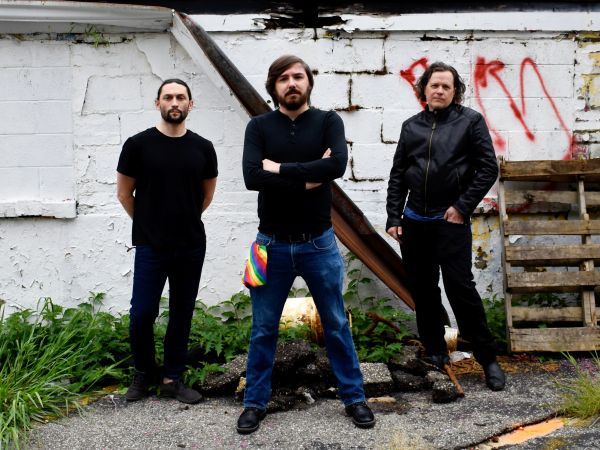 4 September 2020
Cherry Ames – Photo Credit: Nick Depinto
For the past several years, Washington, DC-based group Cherry Ames have been honing a blend of noise rock and shoegaze. Their sound owes a lot to the region, pulling from Dischord Records groups like Fugazi and Jawbox, and also the euphoric guitar-work of bands like The Swirlies, Sonic Youth, and Swervedriver.
On their new EP, No Brakes, which arrives on September 25th, Cherry Ames hits their target with a thick, feedback-drenched sound and hazy to driving atmospheres.
Big Takeover is stoked to host the premiere of the video for lead single "Angel 5," a propulsively sprawling and woozy indie rocker. The video clip features psychedelic footage of the band cut with early footage of historical flights (an obsession of theirs).
It's a great introduction to the trio's wall-of-sound production and intricate guitar work, and brings to mind Daydream Nation -era Sonic Youth. After 4 minutes of densely textured sound, the band pull back for a dissonant, almost ambient outro that perfectly segues into the title track.
Angel 5" is a vivid indication that No Brakes is going to be one hell of a ride. So hang on tight…
Pre-order No Brakes at Bandcamp
Facebook
Instagram