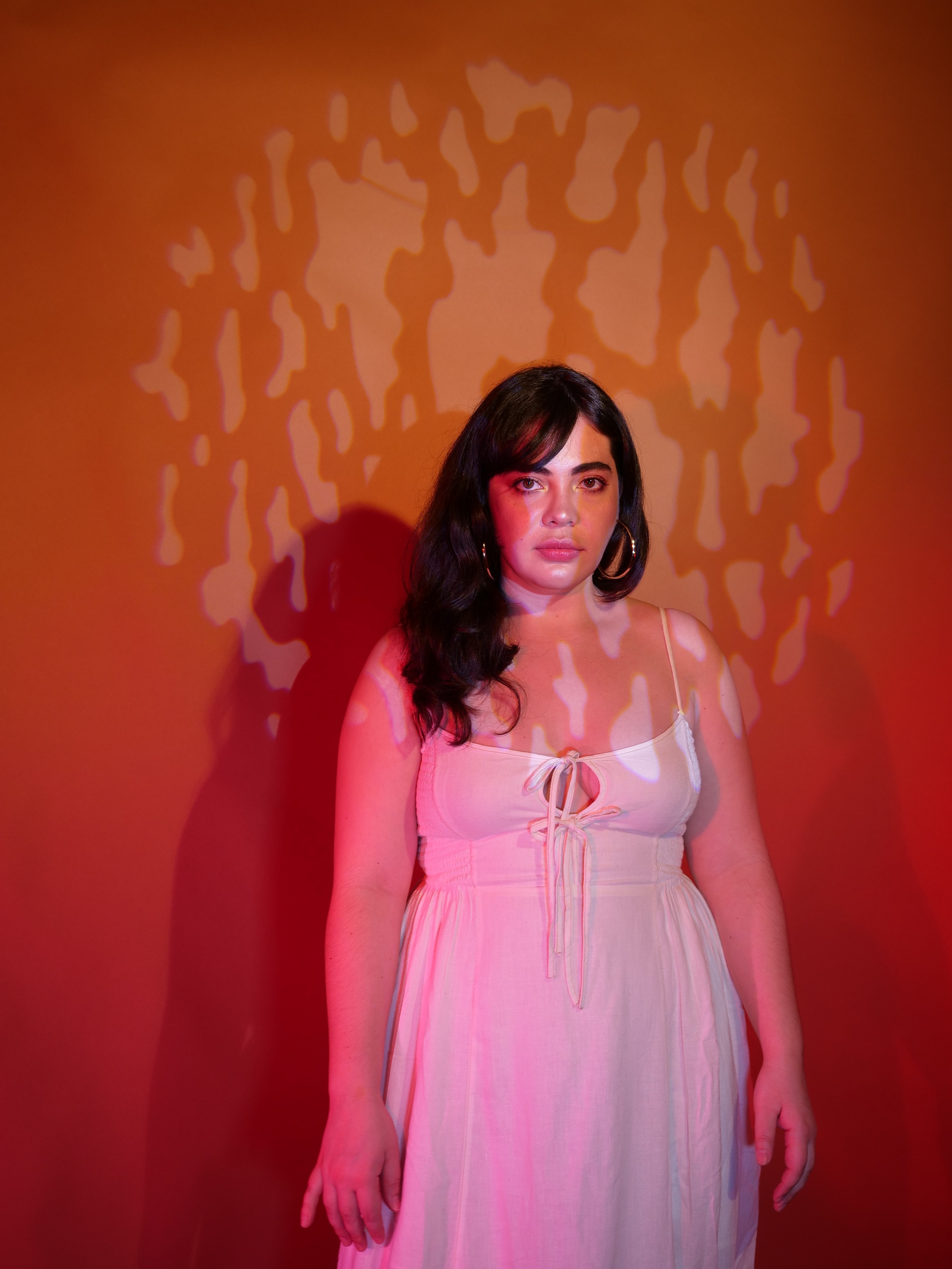 16 September 2022
Photo Credit: Maya Dixon
Premiering today on Big Takeover is "Major Tom," the Bowie-inspired single and accompanying music video from singer-songwriter, Laura Lizcano. "Major Tom" is the debut single from Lizcano's forthcoming studio album, Daughter of the Sea, which will be released October 14, at the close of Hispanic Heritage Month – a fitting time for the Colombian artist, who now splits her time between Manhattan and Philadelphia.
Centered around the main character in David Bowie's legendary "Space Oddity," "Major Tom" is a notable diversion from Lizcano's earlier work primarily in the jazz realm, expertly ushering listeners into the newfound sound featured on Daughter of the Sea.
Both the "Major Tom" song and music video are perfect examples of the concept that art begets art – with Lizcano pulling inspiration from the work of her favorite artists and using her craft to extend the universe of their work, along with that of her own.
In the Bowie-inspired track, Lizcano explores what might have happened to Major Tom once he lost contact with ground control. Featuring Lizcano's powerful vocals and an original string arrangement written by contemporary composer Nick Lombardelli for the esteemed Daedalus Quartet, "Major Tom" communicates the effect Major Tom's loss might have had on those left behind in the form of a one-sided conversation:
Is it lonely up there?
Are you hungry? Are you scared?
And tell me, do the stars look different today?
It's been so long since we have seen your face,
It's been so long since you got lost in outer space,
Oh, Major Tom, where are you now?
In the accompanying music video made by Supervoid.tv Matt Keppler, Lizcano beautifully tells the story of Major Tom's forlorn widow, as she attempts to grapple with the loss of her partner. Supported by interpretive dance performed by Almanac Dance Circus Theatre, with whom she has an ongoing creative collaboration, Lizcano beautifully articulates life, loss, grief and resilience.
Inspired by the music videos for "Bizness" by Tune-Yards and David Bowie's "Blackstar," Lizcano and the creative team — comprised of Keppler and Almanac's artistic director Ben Grinberg — carefully crafted the visuals and narrative for "Major Tom."
"We were partially inspired by the video to "Blackstar" from Bowie's last record. In it, he's blindfolded and I felt like sometimes the dancers were portraying the feeling of anxiety he was communicating," said Lizcano.
In the video, Lizcano plays Major Tom's wife, who has been left behind after her husband is lost to outer space. For a good portion of the video, Major Tom (Grinberg) looks on as his grieving partner attempts to navigate life without him, while the other dancers play the role of her emotional state.
"Almanac works with an improvisational creation process, meaning that the whole cast will collectively write the show during rehearsals, using improvisational techniques." says Lizcano. "I wanted the opportunity to feature them, because I really love their approach to work, so the music video was a very collaborative effort and we had a lot of fun doing it!"
"I really wanted the video to end on a hopeful note, because in the song, I keep singing 'I hope you are, I hope you are, I hope you are!', as in, 'I hope you're alive.' But I think the hope of Major Tom being alive is equally about the legacy of Bowie still being alive. He gifted us so much and I think we can often get really morbid about death, so I wanted to take a moment to sit with the magic that is still here for us because of Bowie's art."
Watch the full video below: