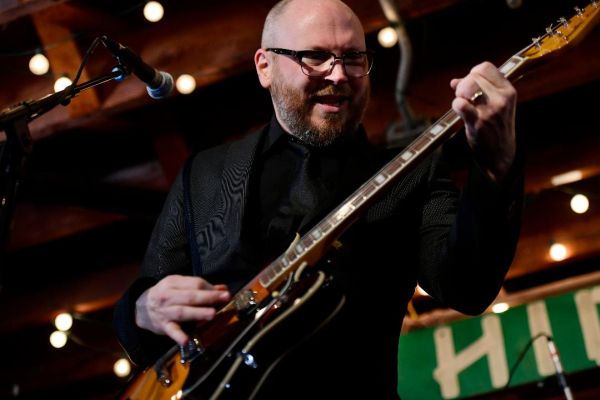 14 December 2021
Josh Caterer – Photo Credit: Paul Beaty
"At Last" was filmed during the live performance that produced The SPACE Sessions, the second installment in a series of lockdown-inspired solo albums from Smoking Popes frontman Josh Caterer.
Pravda Records will release The SPACE Sessions album on 12" vinyl LP in gatefold sleeve, CD, digital download, and streaming platforms, available December 17th.
The SPACE Sessions follows in the footsteps of Caterer's critically-acclaimed early 2021 release The Hideout Sessions, which was recorded at the beloved small Chicago venue that album took its title from.
Caterer reunites with bassist John San Juan (Hushdrops) and drummer John Perrin (NRBQ) for another electrifying performance, this time recorded at SPACE, an intimate concert hall on the city's north side.
Big Takeover is pleased to host the vibrant and heartfelt live performance music video for Caterer's take on the Etta James classic.
"It's such a beautiful song," Josh says of the song, "but you can't do it like Etta James did it. Her version is so perfect…the vocals, the arrangement, everything about it is untouchable. So the only way we could do it was to make it completely different. We sped it up, changed the tempo, rocked it out. And we ended up with something I'm really proud of, probably my favorite track on the album."