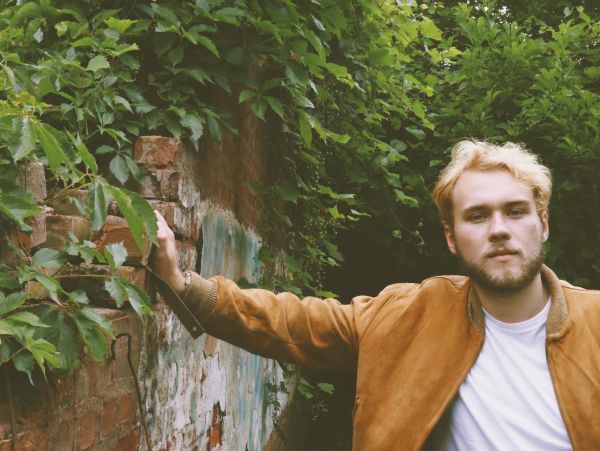 16 August 2021
William Harries Graham – Photo Credit: Ellis Broderick
Multi-instrumentalist and producer William Harries Graham returns with his intimate and personal Plainfield Tapes EP.
Recorded in a converted garage studio in Central Vermont, Graham crafts a set of songs that sound as if he is playing them directly to the listener.
Although he's only in his early 20s, Graham has spent much of his extensive career based out of Austin, Texas. He records and produces music in various studios in the city, primarily working with Aerie, Wire, and the Bubble.
Plainfield Tapes marks a distinctive switch in approach as Graham recorded, mixed, and mastered the entire project in solitude. A nearly totally solo project, he only brought in pianist Cameron Riggs on two songs.
Big Takeover is pleased to host the premiere of the engaging music video for delicately unfurling folk song "Autumn," the lead single from the EP.
The music for the video is possibly the most stripped down and short song off of the EP, with a runtime of less than 2 minutes.
Graham's voice gently hovers over the instrumentation as he delivers snapshots of thoughts or memories. The subtle guitar lines and piano notes create a soft ambience that's nestled in the wider open space of the song.
The video was shot on the same property where the EP was recorded. It's a hazy look into movement reflecting music and feeling, embracing obscurity and absence.
Graham departed from previous professional collaborations he had participated in for previous videos, instead choosing to film and edit the video himself.
Working closely with Ballet Austin company dancer and friend Katherine Deuitch, as well as his girlfriend, Ballet Austin II dancer Ellis Broderick, Graham was able to visually capture the ruminative nature of the song in the misty outdoor setting amid the pines, while adding a joyous freedom of expression through the dancers' expressive movements.