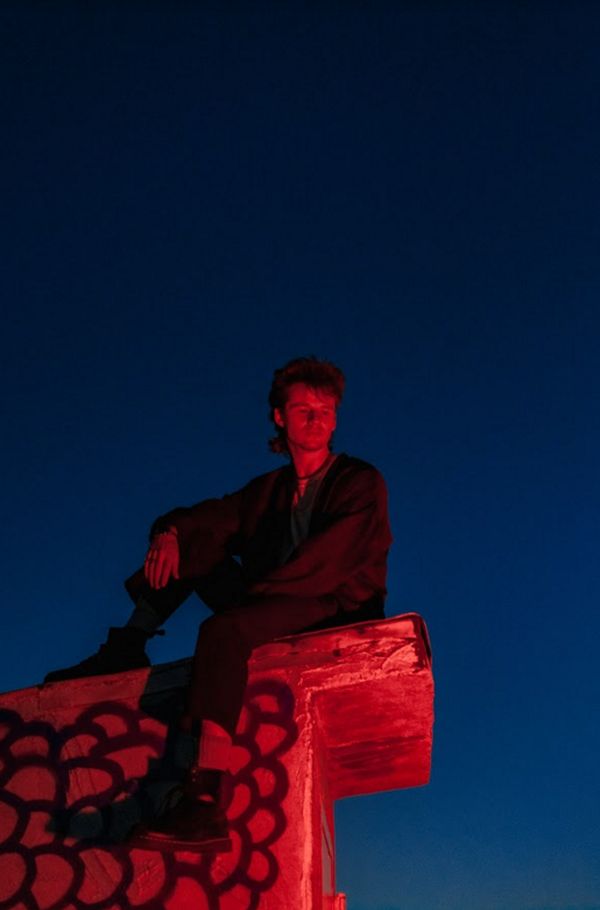 20 May 2021
Johnny Dynamite and the Bloodsuckers – Photo Credit: Ada Chen
Johnny Dynamite is the solo moniker of synth-driven singer/songwriter and producer John Morisi, though at times Dynamite is joined by his band The Bloodsuckers.
Inspired by the illustrative work of his grandfather, acclaimed comic book artist and Brooklyn native Pete Morisi, John Morisi took on the name of one of his most iconic characters, an anti-hero detective from the underworld; "Johnny Dynamite".
Emerging in the mid-2010s as a staple of the Greater New York DIY basement scene, Dynamite eventually settled in Brooklyn himself. Laying down roots after years of touring, Dynamite has taken time to develop his mostly self-recorded craft through setting up small bedroom studios across the city (wherever he resides), as well as making a name for himself playing out with his band, establishing his love of rock n' roll.
Known for his visceral, melodic dirges, and off-kilter production style, Dynamite carved out a niche for himself in the darker corners of the world of guitar rock. Dynamite's sound has evolved over the years from heavier indie/alternative rock to more synth-driven and electronic-oriented music.
A multi-instrumentalist, Dynamite is fluent in the language of the Akai MPC, and Prophet synthesizer. Most notable though is Dynamite's delivery as a frontman, lyricist, and vocalist, where he shines as a storyteller.
Dynamite's debut solo album, Heartbroken, dropped on streaming sites in early 2020 to much positive reception in the NYC scene.
His follow-up album Sleeveless will arrive on June 25th via Born Losers Records. Pre-order the album at Born Losers' Website
Big Takeover is pleased to host the premiere of the music video for "Bats In The Woods," a moody and melodic, Gothic-and post-punk-inspired dream pop track off the LP.
"Bats In The Woods" is a catchy and atmospheric number that rides on a deep and restless bass line, strictly hit drums, percolating synth notes, and sharply gleaming guitar swirls. An airily brooding Dynamite roams like an active ghost over the sonics, both wistful and purposeful in his emotions.
Dynamite reveals, "This is about a romance with a friend who was fighting their inner demons, the bats. I wanted to make sure they found their inner peace before we got serious."
The performance music video is imbued with an '80-flashback vibe, from the colorful backdrops of the set, to the vintage threads the band members are wearing, complete with a custom-made sleeveless jeans jacket with patches that Dynamite occasionally wears.
Dynamite and his crew play it with complete seriousness, even though their looks and moves have a retro-'80s tongue-in-cheek feel. This is all intercut with footage of Dynamite walking in the darkening woods and also performing the song to the camera with a heartfelt wistfulness.