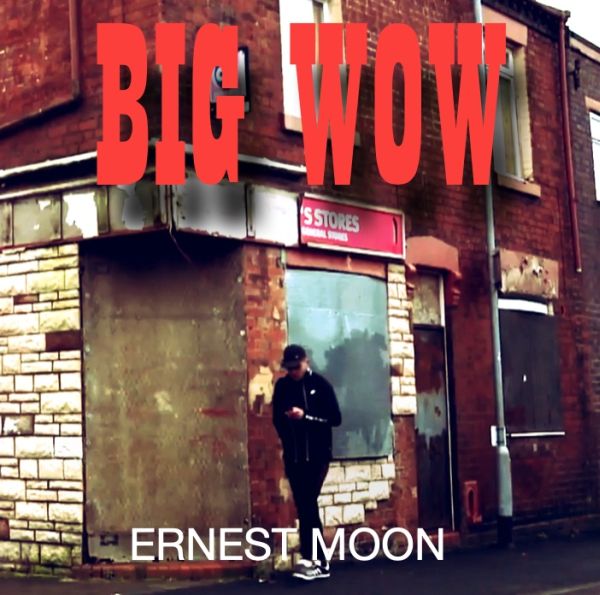 13 April 2021
Ernest Moon – "Big Wow"
It's been a few years now, but the latest offering from Ernest Moon – the single 'Big Wow' – has us turning our heads in the direction of Liverpool once again. Earlier, we introduced readers to their 'Satdeenight Ready' single ahead of their Ba-jesus EP.
The band may describe new song "Big Wow" as a "throwaway tune about the ways of a working class young'un from round our way sometime in the not too distant past," but it's actually quite catchy and fun.
While the sound does not closely resemble Iggy Pop's 'Lust For Life', it does similarly convey raw gusto and carefree vibrancy of the Trainspotting lads. Well done to the Liverpudlians. Full speed ahead, guys!
The Anglophilic track and music video's narrative revolves around the protagonist Johnny B, a 16-year-old punk wit riding on lofty dreams of money, girls, and all the modern necessities of a well-to-do modern man. Ernest Moon cheekily take the piss of this character for the length of the kicky rocknrolla storyteller.
Ernest Moon are Steven Doran and Brian Murphy, two English chaps of self-professed limited musical ability, brought together by a liking for eggs on toast. Hailing from Liverpool, they offer lush lyrics and a sardonic sincerity. Somewhat punky, their sound has been described as pushy pop, "filling the gap between pretentious lyrical art and bog standard pop music."
"The music in this song is the most obvious stuff a couple of crappy musicians of our generation from Liverpool could produce. In Liverpool there is a tradition for poppy rock'n'rolly guitar music so its natural this kind of tune comes out the other end when you start playing. But there is a diversion from the obvious in the song in that the lyrics are more crafted and worked than one would normally encounter in Pap music. Even if we say so ourselves," says Steve.
In the three years of Ernest Moon's existence, they've released two heart-stopping EPs. Their songs are as meandering in style and sound as their musical taste, drawing on influences such as The Blockheads, Arab Strap, Talking Heads, and The Specials.
Previously, Brian and Steve supplied the guitars and words for a now-defunct band called Betty Backskuttle, a band they say was infamously vain and famously unfriendly.
'Big Wow' was recorded during the lockdown at Liverpool's Ark Recording studios by Steve Powell and Rory Ballantyne. Several years ago, the band debuted with their Ba-jesus EP, recorded at Orphan Recording in Dublin with Peter Ashmore and Gavin Glass (Paul Brady, John Grant, Lisa Hannigan, Mundy), foreshadowed by the witty drunken single 'Satdeenight Ready'. They followed up with their Uh EP in July 2019.
'Big Wow' is a prelude to the band's impending 8-track release with Violette Records this coming summer "It's a taster of what that release will not sound like. A bit of careless crack while waiting," says Brian.
As of April 20, 'Big Wow' will be available digitally via iTunes and on Spotify. It can already be pre-ordered via Bandcamp.
CREDITS
Recorded during the lockdown at Ark Recording studios (Liverpool)
Recorded by Steve Powell and Rory Ballantyne
Copyright BoBo records
Steven – guitar and voice
Brian – bass and blowhole
Jake Woodward – drums
Cover photo by Dave Jones
Cover design by Mark Jordon
Blond girl photo by Mickey Rimmer
Girl close up photo by Stuart Lee
Boy and girl kissing photo by Ernest Moon
While you are here, please also enjoy their raucous Ba-jesus EP and hilarious video for 'Satdeenight Ready'
Ernest Moon
Bandcamp
SoundCloud
YouTube
Twitter
Facebook
iTunes
Spotify