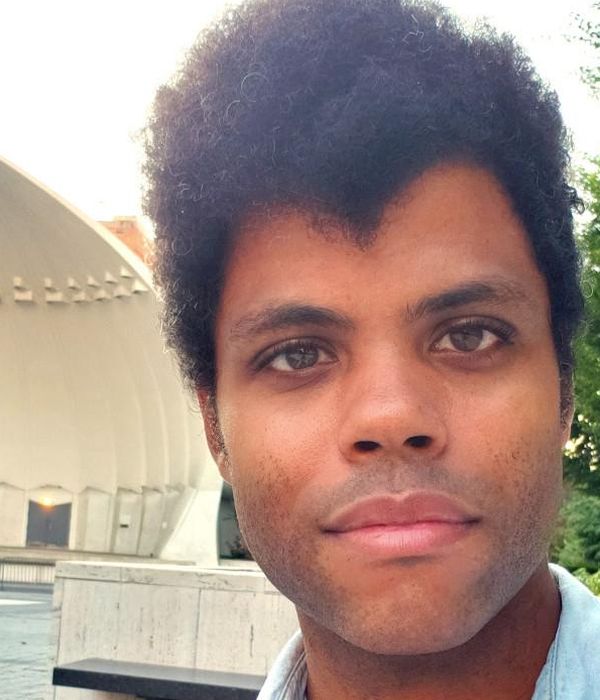 10 May 2021
Dylan Sparrow – Photo Credit: Dylan Sparrow
Big Takeover is pleased to host the premiere of the music video for "Black Mayo Of The Gowanus" by Dylan Sparrow today.
The video contains a cameo by legendary NYC music producer Martin Bisi and was created in Gowanus, Brooklyn at BC Studio – a Gowanus Artists In Alliance (GAIA) production. It was edited by Sara Leavitt, who is the co-director of the BC Studio documentary Sound & Chaos.
In this soulful video Dylan Sparrow (a member of Giggle The Ozone, and The Allegations, and part of the revolving lineup of the Martin Bisi Band) has skillfully captured the tone of the ongoing battle to save the Gowanus area of Brooklyn from the immediate threat of pending, rabid gentrification and the environmental onslaught released in its wake.
"Black Mayo Of The Gowanus" is a political protest song, albeit a gentle one, one that sonically captures the mood of the situation and the tone of the fight in a number of ways, alluding also to contemporary universal truths.
Dredging has already started in the Gowanus canal to pull out the deadly" black mayonnaise" comprising oil, coal, pesticides, rotting debris, raw sewage, chemicals, arsenic, benzene, chromium, mercury, lead and coal tar. Experts have agreed that the toxicity the massive 'Gowanus Green' rezoning scheme is already releasing into the environment can not be safely contained, and there is little chance of putting that genie back in the bottle.
Several colossal new buildings and a school are planned; the health of the new inhabitants will be put at grave risk as yet another culturally rich and diverse community faces eradication.
Simultaneously doleful yet airy and uplifting, "Black Mayo Of The Gowanus" balances the dark and light aspects of the battle for the future of the artists, musicians and independent business owners of Gowanus. The lyric "run out the clock as the grid is locked" questions whether it is already too late, when big real estate comes howling at the door, when the machinery of progress is already tearing your community apart.
Yet Sparrow's innovative, pensive guitar parts shine through the verses like a bright beam of light until they deconstruct; a light that represents the heart of a community that is not prepared to give up the fight for life and love.
Skyscrapers and cranes loom ominously while cherry blossoms bloom canalside as diesel dredgers belch exhaust and polluted slurry into the air: "the oil drums beat out the urban song'."
Even when things seem dire, life finds a way. Bisi's quasi-comical romping along the Gowanus canal (a brave feat in itself) sum this up, lending the video its essential black humor: if there's one thing that art teaches us about struggle it is to remain hopeful, and how to laugh through even the darkest times in order to persevere. "Whittle the time wading in rainbow slime" indeed.
Further information and a link to the Voice of Gowanus site can be found below the video.
Writer Credit: RB Korbet
Giggle The Ozone, Sparrow's main personal project, Bandcamp
BC Studio (Martin Bisi) Website
Sound & Chaos Website